The secret to finding the perfect Alabang wedding venue for you is securing one that can cater to your guest list and wedding theme all while staying well within your set costs.
In order for you to find the best wedding venue for your special day, it is important that you decide on important factors with your future spouse such as your budget and your guest list. Once you have finalized these, you can start looking for wedding venues that can meet your needs.
Aside from serving as one of the most ideal spots for family staycations in Manila, luxury hotels in Alabang such as Vivere are well-equipped with function rooms that can seat as many as 300 guests for your wedding. Some of these come with inclusions such as a dance floor and a view of the Metro South Skyline.
Interested in having a picture-perfect wedding in a venue that can comfortably fit all of your loved ones? Here's a list of ways to help you pick the perfect wedding venue in Alabang.
Step One: Set a Budget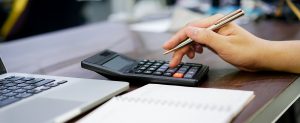 When planning the most ideal wedding for you and your future spouse, you must be able to know the limitations of the amount that you can spend. To get a good ballpark figure of just how much it takes to have a wedding, take a look at the wedding packages of various luxury hotels.
These wedding packages take into consideration the number of guests you will have, the type of food that you would like to serve, as well as any other inclusions you would need. To give you a good look as to how much you would need to save up for, here are a few examples of wedding packages that you can avail of at Vivere Hotel.
PHP200,000-PHP300,000
The hotel's biggest function room is Vivere Ballroom. It can fit from 200 up to 300 of your guests. If you would like to avail of a 4-Course meal in this function room, it would cost around PHP1,000 per person. This means that if you are planning on inviting 200 guests, you would need to save up to PHP200,000 and more for additional costs.
PHP100,000-PHP200,000
If you are looking to invite around 50 guests to your wedding, then it would cost significantly cheaper. Vivere Hotel's Ballroom Zosima can house between 40 and 70 guests. A buffet option in this function area costs around PHP2,500 for one person. This lowers the total amount you would need to pay for 50 people to approximately PHP125,000 plus more for additional costs.
To help you finalize your budget, proceed to step two of this list. Create a guest list with only your most treasured family and friends in order to find the most suited Alabang wedding venue for you.
Step Two: Create a Guest List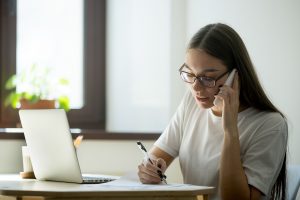 Before looking for an Alabang wedding venue, you will first need to create a detailed guest list of your family and friends. This will help you limit your searches for venues that can accommodate the number of people that you are planning on inviting. Take note of every single person who has made an impact in your life since your childhood up until now.
Contact luxury hotels to inquire about the function rooms that they have. Ask about the maximum capacity of each as well as how much they cost. Next, weigh these into consideration as you craft your guest list. At Vivere Hotels, there is a variety of high-quality function rooms that you can choose from that can fit from 50 up to 300 people.
50-100 Guests
If you have decided on inviting 50-100 guests to your wedding, consider Vivere's Ballroom Zosima. The area spans 77 square meters and can accommodate 40 people with a buffet set-up or up to 70 people with a cocktail set-up. Take note of the limitations that come with getting a smaller venue in order to give your guests the most comfortable experience at your wedding.
200-300 Guests
Looking to invite up to 200 guests for your special day? You may want to take a good look into the Vivere Ballroom, which spans an impressive 375 square meters. This function room can fit up to 200 people with a buffet set-up or 300 people with a cocktail set-up. Larger event spaces also come with unique inclusions such as dance floors and back panels.
While making your guest list, start to talk about what you want the theme of your wedding to be. This will be greatly beneficial in choosing a wedding venue to decorate.
Step Three: Envision Your Wedding Theme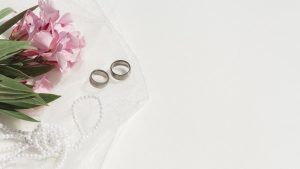 The next step to finding the best wedding venue for you is to envision a wedding theme. You will need to choose an Alabang wedding venue that you can add decorations to that will fit into your budget. Take note that you will need to decorate every single chair, every single table, as well as various other parts of the event area.
Collaborate with event professionals at Vivere to create a design plan for your wedding venue that will accommodate your preferences. Take note that a more unique and detailed wedding theme will cost more than a simple and traditional one.
Wedding Up in The Sky
Are you looking to celebrate your reception in a more traditional and intimate setting? You may want to look into Vivere's Picasso Room. This function room has a floor area of 76 square meters and is located on the top floor of the hotel. It gives guests within it a gorgeous view of the Metro South Skyline.
Unique Wedding Themes
Want to create a unique wedding theme? Consider having your wedding reception by the poolside at Vivere Hotel's Lama Pool. Put up sea-themed decorations such as starfish and buckets with sand around it. If you are a couple who enjoys spending your vacations at the beach, then you may be interested in a laid-back beach themed wedding.
After you have finalized your budget, guest list, and wedding theme, you can start looking for the perfect function rooms for you and your wedding.
Step Four: Look at Function Rooms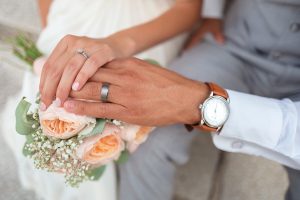 When looking for the perfect Alabang wedding venue, you will need to take into consideration their seating capacity, price, table set-up, as well as other inclusions. Contact the hotel's event coordinator so you can ask about the specifications as well as set up an in-person visit to see the venue for yourself. At Vivere Hotel, you will have 7 function rooms to choose from with a variety of specifications.
So, what are the perfect wedding venues in Alabang?
Vivere Ballroom
Seating Capacity: 200 to 300 persons
Floor Area: 375 square meters
Special Notes: dance floor and back panels can be requested
Picasso
Seating Capacity: 40 to 60 persons
Floor Area: 76 square meters
Special Notes: located on the 31st floor with a gorgeous view
Brasserie
Seating Capacity: 70 to 100 persons
Floor Area: 148 square meters
Mango Room
Seating Capacity: 30 to 50 persons
Floor Area: 57 square meters
Lama Pool
Seating Capacity: 30 to 100 persons
Floor Area: 313 square meters
Ballroom Zosima
Seating Capacity: 40 to 70 persons
Floor Area: 77 square meters
The Nest
Seating Capacity: 25 to 150 persons
Interested in one of the function rooms listed above? The next step will be for you to check the function room's availability for your special day.
Step Five: Check the Date Availability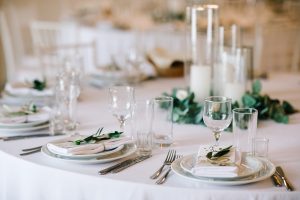 After you have found the Alabang wedding venue that you and your spouse want, you must now check its available dates. This is especially the case for the peak months of the year. Take note of the rainy season in the country as well to choose a wedding venue that can protect your guests from any extreme weather conditions.
You can easily check the availability of function rooms in Vivere Hotel through our landline at (63) 2 771-7777 every 8:00 am – 6:00 pm, Monday to Friday. You can also send an email to events@viverehotel.com.ph to set up an appointment with our event specialist for further details.
Peak Months
Be prepared to go against other couples looking to get married during the peak months of the year. January is a popular month for weddings because it signifies the celebration of new beginnings. February is a popular month for all types of romantic partners. The "ber" months, which are from September to December, are popularly known as the time of celebration and festivities.
Take note that luxury hotels in Alabang have peak rates for their wedding packages. In terms of the Vivere Hotel, peak rates are for weddings set in the months of October to January.
Rainy Season in the Philippines
The rainy season in the Philippines ranges from June to August. This is when a lot of typhoons rage through the country. If you want a wedding reception held indoors, then you could choose a date in the rainy season as to not get caught up in the peak months. However, take note that your guests may have a difficult time getting to your venue if the roads are flooded.
Have you found the perfect date for your wedding day? Give your guests an even better time by setting up room accommodations for them to relax in after your reception.
Step Six: Inquire About Room Accommodations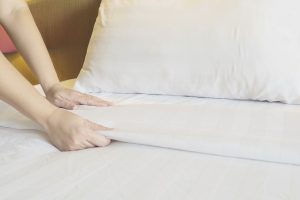 Want a place near your Alabang wedding venue for you and your entourage to get ready in? Inquire about the available room accommodations that you can avail of for the most important people in your life.
Book Vivere's Regency Suite to give your family the best accommodations. This is a 3-bedroom suite that spans an impressive 101 square meters. If you want a 2-bedroom suite, you could go for the Imperial Suite, which is a 2-bedroom suite with a marble bathroom. Take a look at the availability of Vivere Hotel's luxury suites before finalizing your wedding date.
Once you have found the perfect wedding date where your preferred function room and suites are available, make sure that you pencil book it as quickly as possible.
Step Seven: Book The Best Date for Your Wedding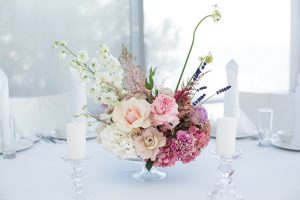 Once you have found the perfect Alabang wedding venue, contact the event coordinators of the luxury hotel to secure your slot. If you have any additional requests, feel free to coordinate with the hotel's professional event planners.
After this step, you will have successfully found and secured your perfect wedding venue! Now it is time to start planning the decor of the event area as well as start sending out your save-the-date invitations to your beloved guests.
These are just some of the steps that you need to remember when it comes to picking the perfect wedding venue for you and your future spouse. Make sure to take these factors into careful consideration in order to secure your slot and have the most memorable wedding.
Find Your Perfect Wedding Venue at Vivere Hotel
Choosing to hold your wedding at the most ideal Alabang wedding venue provides you with everything that you need to have a perfect celebration.
Hold your wedding in a spacious ballroom that can cater to you and your spouse's loved ones. Host an unforgettable night in an event area that immerses your guests in your wedding's theme. Most importantly, find the perfect venue that can fit into your allocated budget.
Explore Vivere Hotel's extensive list of function rooms to find the best one for you. Have a traditional wedding ceremony and reception at the Vivere Ballroom. Or do something unique and have a poolside wedding at Vivere's Lama Pool.
Whether you are searching for the best hotels in Manila for your staycation or otherwise, the courteous staff will surely be glad to answer any of your inquiries and concerns. Simply call us at 771.7777 to request a package.
Top off your perfect wedding day by availing the luxury suites at Vivere Hotel for your guests. Click here to take a look at Vivere Hotel's room availability!