4.3 

 (608) Google Reviews
5102 Bridgeway Avenue, Filinvest City, Alabang, Muntinlupa City
(02) 771 7777
When it comes to hotels and places to go on a vacation in, a lot of people in the Philippines would talk about places in the northern part of Luzon, or down south near Cebu or Boracay. Seldom will you hear recommendations of places to go to in the southern regions of Metro Manila. The truth is, there are many hotels in Muntinlupa, and basically around the southern part of the Metro that exudes excellence and elegance while also offering some of the best services you could possibly have. This means that you can have your the best staycation in Manila that you could wish for.
If you're planning to go on a vacation around these parts, make sure that you plan perfectly so that you'll have the best time. So without further ado, here is everything you need to know when you plan on staying in one of the best hotels in Muntinlupa.
What Makes a Hotel Great?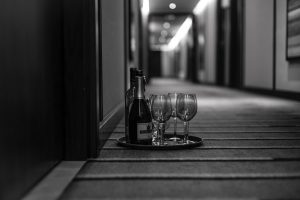 You will always strive to look for a great hotel. That being the case, hotels are continuously putting effort into being a place that exudes elegance and standards. Many different hotels in Muntinlupa have different things that they are proud of, but there are some things that all of them are known for.
The many factors that can affect the reputation of a hotel can be summarized into 4 simple aspects: service, amenities, location, and food and beverages.
Service
The most talked about aspect of hotels, the quality of service is one of the most important things that make a hotel great. It should be a universally accepted fact that all hotels will strive to offer the best service they can.
The quality of service is the most apparent thing that hotel-goers will find. Everything revolves around the service provided. From the cleanliness of hotel rooms to the way staff members interact with customers, everything will have an impact on how people will view the hotel.
With that being the case, the best hotels will be offering service of the highest quality. Every little thing that is in a hotel will show how much effort people put into providing the best service that they can.
Amenities
Great service is nothing without different amenities to back it up. A great hotel would have a lot of things that they can offer to their guests. Most hotels have swimming pools or beaches that are open both for guests and sometimes day customers. There are also a few that have spas and gyms for the people who are really looking for a relaxing vacation.
Of course, it's not enough that hotels have these facilities. These facilities need to be of the highest quality. These facilities aim to provide hotel guests with the best experience as possible.
These amenities are not limited to the big things. Every hotel room should have fresh toiletries, fully stocked bath products, and exceptional housekeeping and room service at the very least. Again, it is important to say that hotels in Muntinlupa aim to provide a very relaxing and enjoyable experience for all of its guests—every little thing counts.
Location
Hotels are not built at random places. Most hotels are built near certain entertainment areas or any place that has a lot of interesting places to go to. With that being said, one of the most important factors of hotels in Muntinlupa is the proximity to many note-worthy places that both local and foreign tourists would consider going to.
Hotels in Muntinlupa are strategically placed where they are because they are nearby tourist spots that everyone is sure to enjoy. Also, Muntinlupa is within Metro Manila where a plethora of tourist attractions, as well as fun activity places, are located.
Food and Beverages
Another thing that people look for a lot in hotels is the restaurants and bars that are located within them. Most of the time, the hotel has an exclusive restaurant that serves high-class dishes that are aligned with the overall theme of the hotel or offers buffets that have an international menu.
Food is something that a lot of people are very particular about. Because of this, the better hotels out there prepare various menus according to the season, as well as the wants of its customers.
Some people also look at the ambiance of the restaurants in hotels. Most of the time, people who go to these high-class restaurants do so because of their distinguished exclusivity and quality of food.
A good indication that you're staying in a high-class restaurant is their collection of wine and the skill of their bartender. Hotel bars are considered some of the classiest places to go to. When the hotel bar is doing well, you can assume that the hotel is of the highest quality.
And of course, like with any restaurant, substandard food can quickly turn a hotel stay into a bad experience.
What Do You Want in a Hotel?
Lastly, you should take note that all hotels are built to embody a certain theme. As much as they are willing to provide the highest quality service and personalized experience to a customer, there will always be limits as to what they can do.
Each of the hotels in Muntinlupa has something they're proud of. You just have to decide which of them your priority is!
Things to Consider When Choosing Hotels in Muntinlupa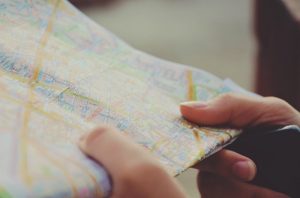 With so many hotels in Muntinlupa, there are so many options for people to choose from for their vacations. Considering how many they are, you should take your time in deciding which one is best suited for you. People who stay in hotels have usually already made a checklist of what they want. Here are some of the things to consider when choosing hotels in Muntinlupa.
Location
The location of a hotel is very much an important part of it as a whole. It has s been discussed that the location of the hotel is preplanned due to its proximity to many activity centers and tourist attractions. With that being said, you should consider hotels which are close to specific places you want to go to or hotels that are easily accessible from where you are from.
Budget
Hotels are not cheap. Because of this, you should always keep in mind how much you can afford to spend when checking into a hotel. Take into consideration the way prices fluctuate depending on the seasons. For example, many people tend to go on vacation during the summer and Christmas time so most of the time prices tend to be more expensive. When you can, consider checking into hotels during the non-peak seasons to save money.
You should also keep in mind how much value over money your typical hotel stay has. Look for hotels that have high value over money opportunities.
Online Presence
In these days, people would usually be booking their stay in a hotel online. When you do this, make sure that you do so on a reputable booking site, or rather the hotel's website itself. Online bookings are instantaneous. With it, you can pay in advance for your breakfasts and other meals, as well as look at some of the special offers that the hotel has.
Hotel Rooms
Sometimes pictures are great illusions. A hotel room might look big in an image when actually its relatively small. This can be a big inconvenience to a lot of people. Most of the people who check into hotels do so to be able to rest and relax. A room that doesn't suit your taste will most definitely serve as a problem. This can also be a concern for families on vacation. Always make sure that the hotel room you've booked is big enough to accommodate you and your companions.
Ambiance
If you're a person who is particular when it comes to the environment around you, then you should see to it that the hotel you go to matches the ambiance you are looking for. Some hotels, no matter how high-class they are, are sometimes flooded with people during certain seasons. This doesn't happen often but you can ask the hotels for confirmation about it.
Online Reviews and Ratings
Lastly, one of the best ways to get updated and personalized opinions about hotels is through online reviews and ratings about them. These reviews are good references for people to check whether a hotel is good or not. Depending on how detailed a review may be, it is possible for you to get a sneak peek on what the best things a hotel has going for them, as well as the best things to do while staying there.
Another important thing to look out for is a hotel's rating. However, because of how inconsistent the Internet can be in providing legitimate information, always try to find ways to confirm these reviews and ratings.
Best Places to Check Out Near Hotels in Muntinlupa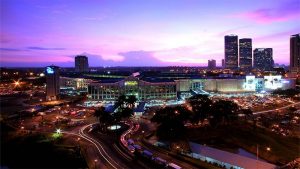 Of course, every hotel in Muntinlupa is near something extraordinary. In fact, all of them have this inbuilt benefit of being within Metro Manila which is where so many activity centers thrive. But you don't need to go far to reap the full benefits of staying in hotels in Muntinlupa. There are many places that you can go to that are just a few minutes of driving away.
Shopping Malls
The area around Muntinlupa is home to a variety of popular shopping malls. There are three that are particularly known and frequented by a lot of locals.
Festival Mall – One of the larger malls out there, it has a wide variety of stores and activity centers for the whole family. It is one of the more well-rounded places to go to near hotels in Muntinlupa. Recently, a big one-stop shop for sportswear and equipment has opened a branch in this mall and has been a big place to go ever since.
Alabang Town Center – One of the malls along Alabang-Zapote Road, it also has many unique stores and activity areas. As compared to Festival Mall, its stores are somewhat classier and more expensive. It is also known to be visited by some of the celebrities that live in Alabang.
Alabang Town Center – One of the malls along Alabang-Zapote Road, it also has many unique stores and activity areas. As compared to Festival Mall, its stores are somewhat classier and more expensive. It is also known to be visited by some of the celebrities that live in Alabang.
Commerce Center Alabang – A relatively new commercial facility found in Alabang, so far it has only a few stores however that attracts certain types of people, particularly people who don't like crowds that much. That being the case, the quality of stores and services that are found in the commerce center make up for its lack of the more mainstream shops found in the other malls.
Unique Tourist Spots
Kulay Diwa Gallery of Philippines Contemporary – A hidden gem of the south, this gallery is a privately owned venue that is made for the artistic expression of some of the Philippines' most profound artists. Opened back in 1987, it has since been one of the leading propagators of Asian art.
Jamboree Lake – Another hidden gem in Muntinlupa, it is the smallest natural lake in the Philippines. it is a great hangout spot for nature lovers and is found within the premises of the National Bureau of Prison Reservation (NBP). It is a fresh nature break to the primarily urban setting of Muntinlupa.The NBP reserve also encompasses a small park that is historical in nature, with a vintage cannon and the Japanese Garden Cemetery.
Food Spots
West Gate Center – One of the only places that are filled with high-end restaurants, West Gate Center is a haven for food lovers. No matter what cuisine you prefer, there will most definitely be a restaurant here that will cater to your taste.
Molito – Literally right beside Alabang Town Center, Molito offers a slightly fewer array of high-end restaurants but is also home to some interesting shops and cafes—for example, there is a popular board game café called Puzzles that has a huge collection of board games for the whole family.
Aguirre Avenue – A street along BF Homes, Paranaque, it is famous for being one of the better food streets it the south. The restaurants here are not as high-end as those at West Gate but there are much more options for you to choose from.
Vivere is the Best Hotel in Muntinlupa for You!
Now that you have an idea of what you need to know when planning a staying in a hotel in Muntinlupa, the only thing left to do now is to choose the best hotel for you.
Vivere Hotel & Resorts is one of the best hotels in Alabang, Muntinlupa. We feature 200 magnificent rooms and suites that have been decorated to radiate the beauty of the local culture.
With some of the finest facilities you could possibly imagine, Vivere stands to be one of the best hotels in Muntinlupa to date.
Vivere Hotel & Resorts has a lot of surprises for you to enjoy—you can get started by simply clicking here!
For more information, you may contact us here: +632 771 7777