Have you been looking for a quick yet affordable getaway with your family?
Are you looking to just sit back and relax at a vacation spot near you?
You may want to consider holding your family staycation in a Manila hotel. Family-friendly hotels within your area can give you and the rest of your family the perfect staycation experience.
Avail of comfortable accommodation that come with Queen-size beds and unlimited Wi-Fi access, as well as a complimentary breakfast buffet. Enjoy having access to world-class facilities and amenities by choosing to stay with these classy yet affordable hotels. Check out the availability of rooms at luxury establishments such as the Vivere Hotel to find the perfect date for you and your family's staycation.
So, why else should you hold your family staycation in a Manila Hotel?
Various Suites to Fit Your Family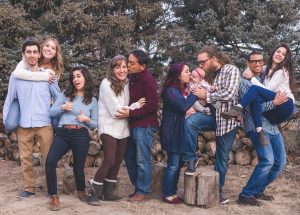 A staycation is a type of vacation that is held within one place. Most choose to experience a staycation near Manila. In order to have the perfect family staycation, you will need to find all-in-one accommodations. What's more perfect than a luxury hotel with world-class amenities and facilities?
Choose to enjoy your vacation within the privacy of your room as you make use of the amenities found within it. Having a family staycation in Manila at the Vivere Hotel will allow you to choose between a variety of suites.
Each of these comes with a luxurious marble bathroom as well as a fully-stocked minibar. You will also be granted access to luxury facilities depending on the type of suite you decide to check-in to.
Executive Suite: 1 Queen Bed
How many are you in your beautiful family? Is it just you and your spouse with your child who is below 6 years old? If your answers to these questions are yes, then you may want to avail a room with a single Queen-sized bed. At the Vivere Hotel, children between 0 and 6 years old get to stay for free as long as you use the existing bedding.
Imperial Suite: 2 Queen Beds
Do you and your spouse have two amazing children who do not mind sharing a bed? Are you looking for accommodations that can give you and your spouse a little privacy? You may want to avail a room with two Queen-sized beds. At the Vivere Hotel, these types of rooms come with a living room area that includes a comfortable couch and a television set.
Regency Suite: 3 Queen Beds
Would you consider your family to be a big family? Do you have three or more children? You may need a bigger room such as one with 3 Queen-sized beds. When you avail a room like this at the Vivere Hotel, you will be able to enjoy complimentary access to a breakfast buffet as well as a hotel car service to nearby shopping establishments.
Besides having the ability to decide between a variety of luxury suites, choosing to hold your family staycation in a high-end hotel can give you several benefits. One of which is the high-quality inclusions that come with booking a room.
High-Quality Room Inclusions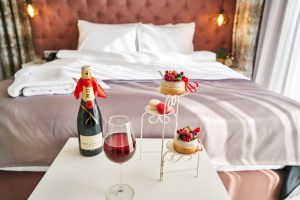 One of the advantages of staying in a luxury hotel for a family staycation is that it is an all-in-one facility. You will have a number of activities to do without needing to step out of the building or pay for any extra costs. In your room alone is a carefully curated set of inclusions that will guarantee the enjoyment of your family.
Plan the perfect family staycation in a Manila hotel with a variety of high-quality amenities that you can avail of. The Vivere Hotel has a set of inclusions that come with each one of its world-class suites.
Want to know what types of inclusions you should expect at a luxury hotel? Read on!
Television Set and Cable Access
Watch your children's favorite cartoons with them as you enjoy a delicious breakfast. Keep up to date with the latest events by watching some late-night news. Or rent out a DVD from the hotel to watch using your room's DVD player.
At the Vivere Hotel, you will have your own television set with unlimited cable access. Certain suites also come with a DVD player where you could either plug in your own DVD or rent one out from the hotel's vast collection.
Unlimited Wi-Fi Access
Would you prefer to stream the latest blockbusters with your family instead? Or maybe you want to binge-watch a television show that you have been skipping out on. This is all possible with the unlimited Wi-Fi access granted to you at these high-end hotels. Simply inform the front desk regarding how many of you will need access, and you will get complimentary codes that will connect you for the duration of your stay.
Take note that at the Vivere Hotel, unlimited Wi-Fi access is only available in certain types of suites.
Complimentary Toiletries and Bottled Water
When you choose to have a staycation in a hotel, you will not need to go through the hassle of remembering what toiletries you need to pack. You will also not need to worry about bringing your own drinks and snacks. You don't even need to worry about bringing slippers for yourself and all of your children.
The Vivere Hotel will provide you with complimentary toiletries such as soap, shampoo, a toothbrush kit, and even a comb. You will also receive bathrobes and disposable slippers to give you a better sense of comfort. To top it all off, all types of suites are given complimentary bottles of water that can be replenished.
Complimentary Breakfast Buffet
Are you worried about the additional costs that you will need to spend on breakfast, lunch, and dinner? At a luxury hotel, you will not need to worry as certain suites will give you complimentary access to international buffets. At the Vivere Hotel, certain suites will allow you.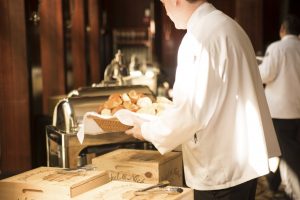 Each hotel will have its own assortment of facilities and amenities. Do your research well in order to discover the types of activities you can do for your family staycation in a Manila hotel.
Think of each member of your family and what they enjoy doing.
Do your children enjoy swimming? Are your children old enough to get some exercise in at the gym? Are you and your spouse looking for a relaxing spa treatment? At the Vivere Hotel, you will be able to enjoy all of these benefits.
Luxury Pool Access
Are you looking for a way to beat the heat during your family staycation? Head on over to splash around in your hotel pool. The Vivere Hotel's swimming pool is large enough for you to do laps in. It also has lounging chairs around it in order for you to get a good tan in.
The pool area also comes with tables, chairs, and sofas for you and your family to rest on. For some refreshments, you can order from the expansive menu of The Nest and get it delivered to the pool area. Enjoy snacks, fruit shakes, and meals while you catch your breath by the poolside.
Fully Equipped Gym
Do you have older children who are looking to get their daily exercise in? Well, when you plan your family staycation in a Manila hotel, you will have access to their fully equipped gym. Continue building the strength of your muscles with dumbbells that come in a variety of sizes. Focus on toning specific parts of your body with all types of gym equipment. Finally, get some cardio in by running on high-quality treadmills.
Spa Treatments
Are you and your spouse looking for a romantic way to relax? Why not try out the spa treatments found at your luxury hotel? The Vivere Hotel has a variety of massages that can range from one hour to three hours. No need to worry about where you can leave your kids, simply bring them to the Kiddie Playroom found next door.
After a day full of fun activities, you may find yourself feeling hungry for some filling dishes. Not to worry! At luxury hotels, you will have access to delicious world-class delicacies.
Delicious World-Class Dishes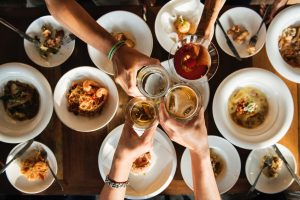 Are you looking for meals on a menu that your child will love or food that can cater to your rich palette? Do you want to try out specialty dishes made by the hotel's top chef? Are you looking for staple dishes to satisfy your children's cravings? No need to worry as your luxury hotel will have you covered.
Enjoy a combination of East Asian, Continental, and Filipino dishes for your family staycation in Manila at Vivere Hotel's The Nest. Choose from an impressive spread of dishes found in The Nest's a la carte menu.
International Buffet at The Nest
The Nest is a rooftop bar and restaurant that serves an amazing International Breakfast Buffet. Your kids will surely enjoy their unlimited bacon and eggs, as well as their various types of juices to choose from. You and your spouse may opt for more elevated dishes such as a small bowl of Japanese ramen or a few pieces of Chinese dim sum. Make the most out of your stay by trying out the high-quality dishes served at this impressive breakfast buffet.
A La Carte Dishes
For lunch and dinner, you may look at the a la carte dishes served at The Nest. Enjoy some nachos or mozzarella sticks with your kids as a small appetizer. For the main course, try some lamb or salmon dishes for you and your spouse. Your child may opt to get a burger or one of the appetizing sandwiches from the menu. Finally, for dessert, avail of a fruit platter for you and your spouse as well as a chocolate dish for your children.
Pair your meal with a milkshake or some fresh fruit slushies. You could also opt for some freshly squeezed fruit juices or a warm cup of coffee.
Cocktails
Find some alone time with your spouse in order to sit down and relax with some delicious handmade cocktails. Try The Nest's Strawberry Cinnamon Sangria or their White Peach Lychee Sangria. For those looking for a more hoppy drink, try out the restaurant's local craft beer selection.
These are just some of the key reasons why you should highly consider having a family staycation in a Manila hotel. Ensure that every single member of your family will have a fun and unforgettable vacation at this one-stop-shop of activities.
Now that you know about the family-friendly activities that you can do at a hotel staycation, what are you waiting for?
Have Your Perfect Family Staycation at Vivere Hotel!
Give your family an unforgettable experience with high-class facilities and amenities found in luxury establishments at the best hotels in Alabang such as the Vivere Hotel. Have a comfortable vacation with world-class accommodations as well as world-class hotel service.
Have a movie marathon with your kids as you comfortably lay down on incredibly comfortable beddings. Eat to your heart's content at a world-class continental breakfast buffet. Relax with your spouse as you get a massage at the hotel spa. Lastly, have fun with your whole family as you splash around in a swimming pool that overlooks the Metro South Skyline.
Find a Zen escape for you and your family within the busy city. Experience exceptional guest service and Filipino hospitality in one of 16 guest room types. Enjoy your one-of-a-kind family staycation with us at Vivere Hotel.
Book your perfect staycation at the Vivere Hotel now while availability lasts.
You and your family will surely want to come back for more.
Stay in a Jewel in the Metro South with Vivere Hotel!