4.3 

 (608) Google Reviews
5102 Bridgeway Avenue, Filinvest City, Alabang, Muntinlupa City
(02) 771 7777
The hotel industry is of the biggest and fastest-growing sectors in the world. Comprised of various sub-sectors including the restaurant and the resorts industry, this is a sector that many countries all around the world are trying to develop. In fact, here in the Philippines, hotels in Alabang, Makati, Manila, and Pasay City are some of the major employers throughout the country.
Because the hotel industry is an important part of the bigger hospitality and tourism industry, it occupies an important place in the economy of most countries. It is only expected to grow as the industry sets a revenue of $555 billion in 2016.
Perhaps the most important thing that determines the overall image of a hotel destination, however, is the quality of the facilities available in the accommodation. Many tourists do not just decide to visit and stay in a hotel because of the accommodation itself. Rather, tourists are motivated to stay in a hotel because of the various supporting services that the accommodation usually provides, in addition to the primary purpose the tourist has for visiting in the first place.
When it comes to tourism and traveling, one can say that the hotel itself, along with the services the hotel provides, are both important parts of the overall experience of a tourist in their destination. Before you book your perfect getaway in a hotel in Alabang or any other city in Metro Manila, here are a few things you need to know.
All About the Hotel Industry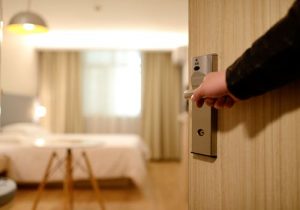 A Brief History of Hotels
The history of the hotel industry is almost as old as mankind itself. In fact, according to researcher Jacques Levy-Bonvin, records that were made about different facilities that offered guests a place to rest can be traced all the way back to the biblical times. What's peculiar about these kinds of facilities during those days is that they were mostly private homes that were simply made open to the public. Also, during these early times, these facilities were not known as hotels. Instead, they were referred to as "inns" and later on, as "taverns".
It is also important to note that certain important advancements in the hotel industry happened during different periods of time. While the greeks were one of the first to build small resting places for visitors in their villages, the Romans took this idea and improved it later on by building mansions for the same purpose.
Despite these early developments, meals were not part of these accommodations during those times. During the fifteenth century, certain laws were created by different countries, England and France in Particular, in order to regulate the different activities in the industry. This marks the beginning of hotels as an industry.
As the Industrial Revolution came along, many more hotels were built across Europe, which then influenced the hotel industry in the United States and other parts of the world. From then on, hotels continue to be established in every major city and town as many famous hotel chains and brands found their start.
Types of Hotels
In cities like Alabang, hotels provide their guests a home away from home. But because the purpose of every guest is different, the expectations and needs they require from their hotel also varies.
For this reason, hotels can be classified based on the facilities that are available, the location of the hotel, room charges, length of guests' stay, and management and ownership. Here are some of the more common classifications of hotels:
Commercial Hotels
As the name suggests, commercial hotels are typically located in the center of major cities with guests that come from all over the world. The primary purpose of a commercial hotel is to provide their guest's facilities such as a reserved parking space and a business center because they are usually in the center of a busy commercial district.
The idea of a hotel being in the middle of the city might cause potential leisure travelers to think that the customers of these kinds of hotels are only business travelers. However, many commercial hotels are now also starting to accommodate more leisure travelers every year.
Resort Hotels
Resort hotels are usually located in scenic places that are near unique features such as mountains, beaches, lakes, and oceans. It is not uncommon to find many recreational activities in this hotel such as swimming pools, tennis courts, golf courses, skiing slopes, and other indoor sports facilities because a resort hotel emphasizes relaxation. Hotels in Alabang and other major cities in the Philippines typically fall into this category.
The primary target audience for these kinds of hotels are people with above-average income who are looking for a place to relax as they stay away from their tedious, daily routines. Resort hotels can also be subcategorized into winter resorts, summer resorts, all-season resorts, hill resorts, and health resorts. Recently, though, while resort hotels are usually seasonal establishments, the trends are slowly changing as some resort hotels now operate all year long.
Residential Hotels
Residential hotels are mostly apartment houses that can usually be found in big cities. Although they provide hotel services to guests who tend to stay on a long-term basis, it is also possible for leisure travelers to stay in residential hotels for a shorter period of time.
Heritage Hotels
The primary characteristic of a heritage hotel is that they are usually old properties of royal and aristocratic families which have been renovated to provide guests a special experience.
Heritage hotels are not as common as residential or commercial hotels, but they do give their guests a special treatment not unlike what the nobles from centuries ago might have enjoyed.
What You Should Look for When Booking a Hotel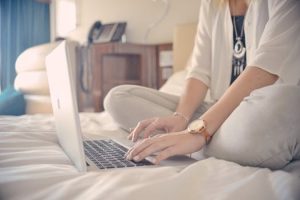 Finding the perfect hotel in Alabang and other cities here in the Philippines for your getaway is not always going to be easy. In fact, because of a large number of deals, programs, and promotions the different hotels all have to offer, it can downright be a nightmare. So how can you tell if a hotel is going to live up to your expectations? And more importantly, how do you know if a hotel is the right one for you?
Because every traveler has their own different set of needs when they are looking for a hotel in Alabang and other major cities, you should probably find out what it is that is most important to you. Here are a few things you should consider in order to make it easier for you to find the perfect getaway hotel in Alabang, whether you are looking for a great location, a good deal, or excellent amenities.
Price
Almost every booking website nowadays can give you the option to sort your search results by price. However, try and avoid limiting yourself to the most popular ones. And don't forget to visit the websites of the hotels themselves because they tend to give out discounts if you book your stay directly with them.
Many hotels can guarantee you the lowest rates when you book directly on their website and will even match a lower price you might find somewhere else.
Location
Many major hotel-booking websites also allow you to limit your search results to a particular location so you can choose from ones that are in the neighborhoods that you prefer or the ones that are right on the beach.
Other websites also have the ability to search and map a hotel that is close to a particular point of interest such as the Eiffel Tower or Times Square. If you are more of an old-school type, guidebooks can also be an excellent source of information for finding hotels in certain places.
Local sites and ambiance
There are a lot of inns, small independent hotels, and bed and breakfasts that typically do not appear on any major hotel booking engines so if you would rather avoid large hotel chains, you're in luck. Finding them, however, can be difficult, so try and expand your search options and include books and travel guides.
Amenities
Aside from the hotel itself, consider the various amenities they also offer such as swimming pools, restaurants, and fitness centers. When booking your perfect getaway in a hotel in Alabang, choose a hotel with amenities that have been highly rated by guests.
Frequent flyer miles and loyalty programs
It might be worth your while to avail of a hotel loyalty program if you tend to travel a lot or if you are a member of a frequent flier program. In addition to earning points towards a future stay at their hotel, you can also accumulate airline miles if the hotel you choose to stay in is partnered with your frequent flier program.
Many programs also allow you to exchange your points for different services such as car rentals, entertainments, and cruises, so check the websites of your airline or hotel to see a list of qualified partners.
Family-friendliness
If you are bringing your kids along to your getaway, you should probably check out any family-friendly policies and special deals the hotel you choose might have.
Eco-friendliness
If you are a traveler who is looking to minimize your impact on the environment, there are also green hotels available that are certified by a number of organizations such as the Green Hotels Association and the Green Globe.
The Power of Package Bookings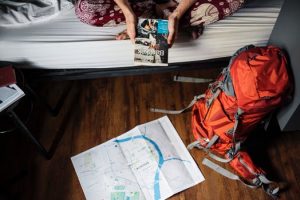 Even though there is no right or wrong way to travel, each style has its own set of advantages and disadvantages. The idea of package holiday bookings, established by Belgian water polo player Gerard Blitz, continues to rapidly grow as one of the most popular ways of spending a few days off.
An all-inclusive hotel package is designed for all kinds of people that are looking to relax and unwind, including romantic couples, singles, and families of kids. These packages tend to include everything from the cost of the hotel accommodation and airfare, to food and drink, and sometimes even recreational and sports activities.
Here are a few things you can expect when you opt for an all-inclusive travel package:
Save time on planning
Spending your time booking every aspect of your vacation can take up a lot of time. An all-inclusive travel package eliminates the need to meticulously plan every part of your vacation as you let others do the heavy work for you.
In addition, you also don't need to spend your valuable vacation time planning your different activities once you're at your destination because everything has already been planned in advance.
Better value for your money
Availing an all-inclusive travel package is a great way to make the most of your budget. Because there is a stiff competition among travel agencies today, most, if not all of them are going to try to give a better deal in order to attract more customers.
When booking your trip as a package, you no longer need to spend any more than what you have initially paid for because everything is already going to be included in the price.
A stress-free experience
Lastly, when you book an all-inclusive travel package, you no longer have to deal with searching for the absolute cheapest airline tickets or the best hotel deals. You no longer have to spend time worrying about planning your activities and looking for good restaurants in the area.
As a result, the hotels and resorts that offer these kinds of packages are usually going to take care of everything, so all you have to do is to sit back, relax, and enjoy every second of your vacation.
Vivere Hotel: The Perfect Getaway
If you live in the Metro and are looking for the perfect getaway and staycation, then Alabang's Vivere Hotel is the right choice for you. Vivere Hotel is conveniently located right outside the hustle and bustle of the city in scenic Alabang so you can enjoy the best of both worlds.
Here at Vivere Hotel, your worries and stresses melt away as our amenities and facilities are guaranteed to give you and your family the time of your lives. Click here to see what we have to offer you and book your getaway today!
For more information, you may contact us here: +632 771 7777