How do you plan a wedding anniversary?
Set a date and time
Choose a venue and book it
Choose an anniversary party theme
List down guests you would like to invite
Send out anniversary party invitations
Prepare your giveaways
Select your anniversary cake
Plan out the menu
Book a photographer
Throwing an anniversary party is a significant way to honor the time you have spent together, including both the ups and downs. Whether it is a ten-year or a diamond wedding anniversary party, planning in advance will give you ample time to anticipate problems. You can prepare backup plans for a seamless celebration. It also allows you to determine if the plan can be accommodated by your wedding anniversary budget.
From creating a guest list, choosing the menu, to selecting one of the best hotels in Alabang for the venue, this article can help you out. Here is a step-by-step guide to planning a wedding anniversary.
Set a Date and Time
The first step in the wedding anniversary planning process is to set the date and time of the celebration. If you are having a difficult time setting the date of the celebration on the same date as your wedding, feel free to choose the day closest to it. Check out the free dates of your children as well as close family members who will be traveling from out of town. The time of the celebration is equally as important since a daytime party provides a completely different feel compared to a party in the evening.
It is essential to announce the official date and time early on. This way, you are granting your guests time to prepare and make arrangements for their lodging if they will be coming from far away places. A four to six-month preparation allows enough time for you to implement any changes to the plan if the need arises.
Choose a Venue and Book It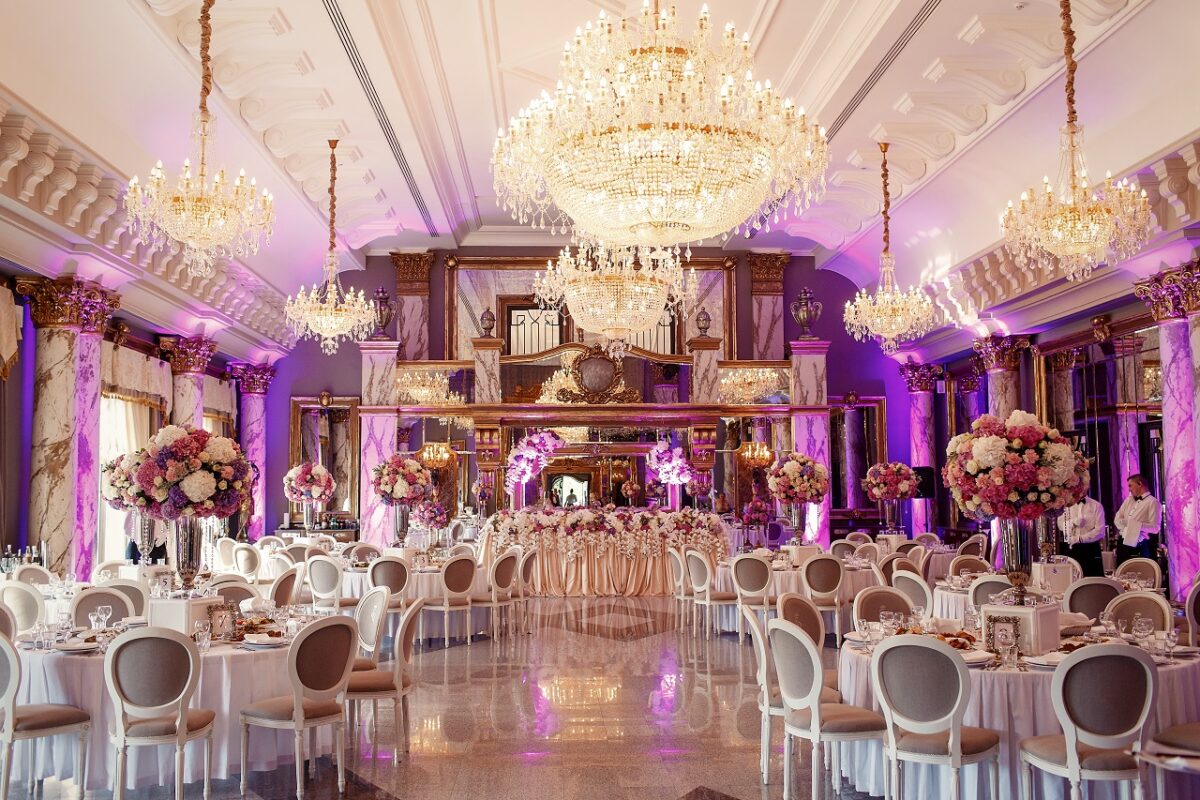 Your choice of location should depend on two types of criteria: the formality of the event and the number of guests you are planning to invite. Whether you are planning for a formal or semi-formal event, your venue should be able to accommodate your guest list. While some couples prefer to intimately celebrate an anniversary party, others go all out in grand locations. One reason for renting a venue space like a hotel ballroom or a recreational pool space is you do not have to worry about hiring catering services. The hotel will be efficient enough to provide you with a package and prepare the menu of your choice.
Choose an Anniversary Party Theme
In adopting a theme for your anniversary celebration, it will be more personalized if it would reflect your relationship as a couple. The most common wedding anniversary themes are color-based. This is to ensure that the decorations are cohesive and that guests will not have a hard time finding outfits that will coordinate with it.
Besides a color-based theme, you can also build a theme around the symbol that represents the years of your passionate relationship. For instance, the general symbol and color for a 50th wedding anniversary party is gold. Most of the decorations and attire should incorporate the color gold.
List Down Guests You Would Like to Invite
In listing down your guests, you have to consider if you want to have an intimate celebration or a larger affair. You should also take into account your budget. Would you like to invite more guests or pour your budget over the most elegant and best hotels in Alabang? Whatever your decision will be, producing the final list of guests days after you have arranged the date, time, and location enables you to send out invitations sooner. This way, your guests will have time to save the date for your celebration. Four months prior to the special day remains an adequate time for your guests to arrange what needs to be prepared.
Send Out Anniversary Party Invitations
This part of the planning process will require you to decide how you will distribute invitations. Most couples will inform their guests through an online group page before sending out printed copies of invitations. It is also advisable to notify your guests online so that you do not have to produce plenty of invitations. This will help you identify who will be able and unable to go.
As early as this step, you can already incorporate the theme of your wedding in the design of the invitations. Give subliminal hints of the venue decorations and theme. Your invitation should contain an RSVP and a deadline for their attendance confirmation.
Prepare Your Giveaways
Once you have received your guest confirmation, it is finally time to prepare your giveaways. For formal celebrations, extravagant tokens and appreciation of attendance can go as far as a bottle of wine or champagne. For humble celebrations, it can be as simple as a candle that they can use at home. You can also give out personalized gifts such as boxes and baskets with your wedding anniversary date or your names.
Select Your Anniversary Cake
The cake is arguably the most anticipated part of the celebration. Replicating the cutting of the cake during your wedding is a thrilling trip down memory lane. You get to repeat history and make it feel like it is the first time. However, having an unimpressive cake can ruin the purpose of the celebration. With this, the first step to choosing the best anniversary cake is to choose a bakery. You only want the best bakery to create your wedding anniversary cake.
Once you have chosen the bakery, it is now time to have a cake tasting. The cake should be both appealing and delicious. Before you determine the style and design, selecting the flavor of the cake will make it easier for the bakers to plot how they will approach things. As much as they want to grant your request for a variety of cake embellishments, if you select a delicate cake, it might not materialize.
It would be for the best if you do not underestimate this step. While selecting a cake might seem easy, wait until it is the grand day and the cake is not yet available. To prevent this from happening, it is recommended that you plan the cake the same month you send invitations. Moreover, prepare a backup cake that can be purchased anytime.
Plan Out The Menu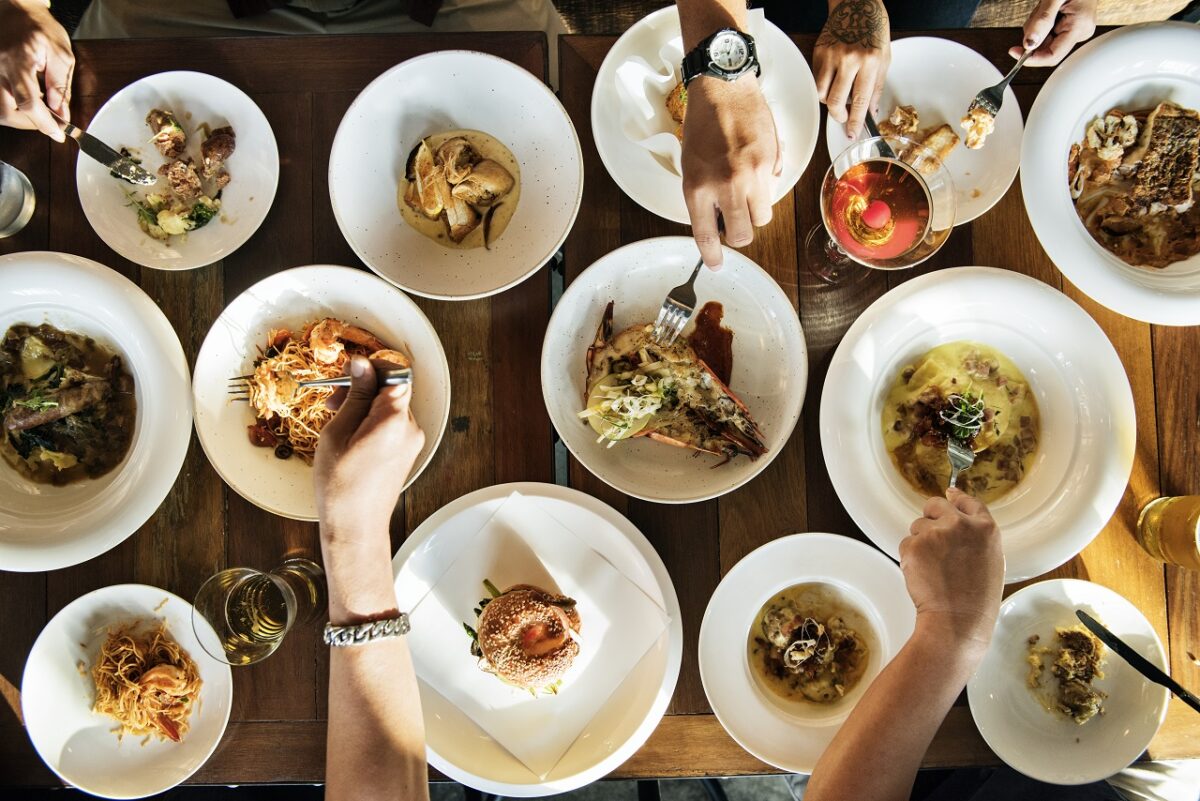 Whether the food to be served is lunch or dinner, take note that it is the heart of the program for your guests. If you are celebrating at a hotel, it is a must that you conduct food tasting several times. This way, you will know exactly the dishes to include on the menu. It is important to note that you must be able to serve non-seafood and non-spicy viands for the buffet to accommodate all of your guests' preferences.
Book a Photographer
To cherish the memory forever, it is necessary that you hire the most professional photographer to expertly capture every moment. Make sure the celebration is well-documented. When it comes to hiring a photography crew, you have to make sure that your anniversary celebration is their only appointment for the day. This way you can be ensured that the photographer will not be in a hurry to leave.
Key Takeaway
Anniversary parties represent a way of showing you cherish your marriage. It also shows that you have enjoyed each others' company for the past years and that you are excited to make new memories together. Celebrating your anniversary in the best hotels in Alabang will allow you to present your guests a chance to know how much they have influenced your union as a couple. Throwing an anniversary party may seem complicated, but following this step-by-step process will allow you to have the most magical wedding anniversary.
Click here to book a room to relax in after your celebration!