What are the activities that you can enjoy with your family in Alabang?
Work up a sweat with Filinvest outdoor activities
Eat and play board games at Puzzles
Reflect at St. James the Great Church
Catch a movie at a theater near you
Have a gastronomic adventure
Have a romantic rooftop dinner
This city was once a small farming community but now, Alabang is one of the cities that are quickly keeping pace with its urban counterparts in Manila. Aside from the many posh hotels in Alabang, there are many other activities that you can do when you are in the middle of having a staycation in the city and it is surely fun for the whole family to enjoy.
What sets it apart is that it has not been thoroughly transformed into an urban jungle since you can still find open spaces lined with trees which comfortably combines modern infrastructure with nature itself. This makes Alabang the best city to have a staycation in. And while you're at it, check out these activities that you can enjoy with your family so you can keep them in mind the next time you have a cozy staycation in the city.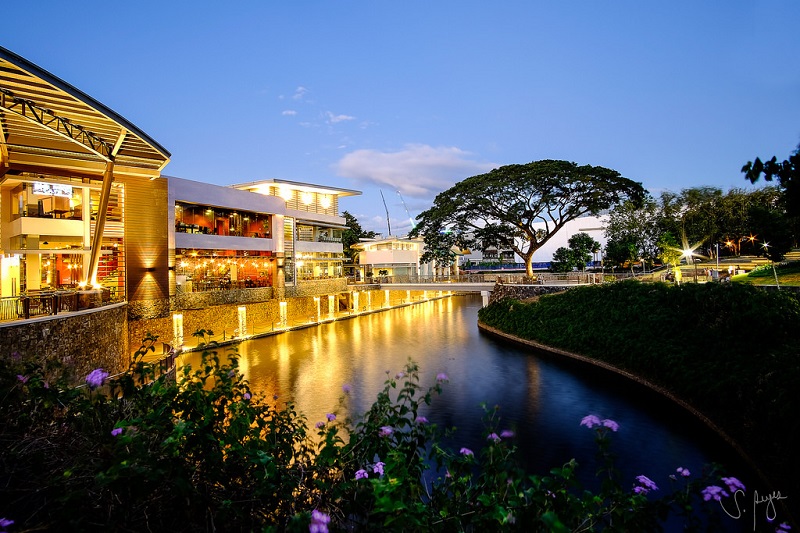 Work up a Sweat with Filinvest Outdoor Activities
Home to many adventurous activities, this is the best place to be if you and your family are searching for that adrenaline rush to keep you entertained. Filinvest has challenging bike trails and it is also a known venue for the Spartan Race Philippines event which is a series of courses testing your strength. It is also an avenue for more exercises such as running and biking. Filinvest Avenue, Commerce Avenue, Corporate Avenue and Parkway are closed to vehicles to give priority to those who want to jog, walk, play, or ride a bike.
Eat and Play Board Games at Puzzles
If active sports are not your cup of tea, you can try swinging by Puzzles: Board Game Lounge located at Molito Lifestyle Center. You will not run out of games to play here because they have almost 350 board games at their lounge. Aside from games, Puzzles also has a delicious menu that includes rice bowls, appetizers, and drinks. What better way to have fun with your family than with a friendly but competitive game of Jenga while munching on buffalo chicken tenders or cheesy nachos, right?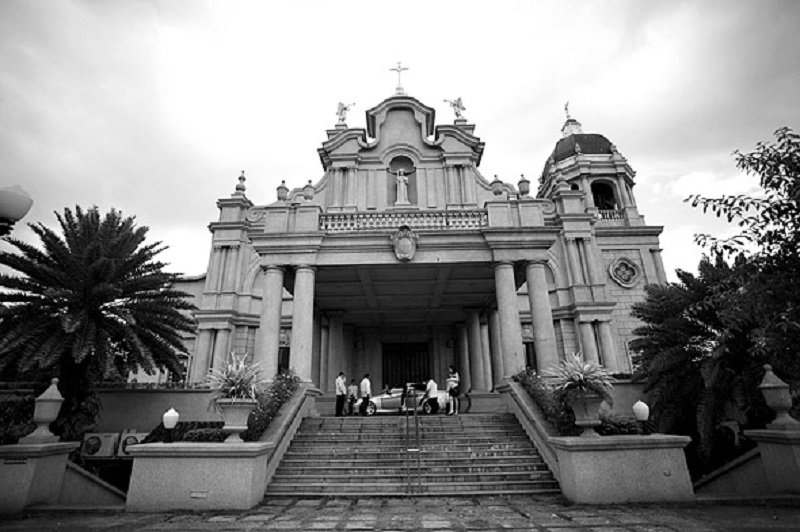 Reflect at St. James the Great Church
Is all the stress of your daily lifestyle catching up to you fast? Then a short visit to St. James the Great Church can give you that much needed quiet time alone with your spirituality. The church is known for its great interiors. Its stained glass windows and an awe-inspiring retablo are a great visual complement when you are praying and reflecting. St. James the Great Church is located inside Ayala Alabang Village.
Catch a Movie at a Theater Near You
There's nothing like watching a great flick and seeing different stories through the eyes of a filmmaker, right? Alabang has many theaters that can cater to this interest of yours like the Commercenter, Festival Mall, and Alabang Town Center (ATC) cinemas. All of the malls surrounding it can give you what you prefer for a relaxing weekend. If you would prefer lesser crowds, the Commercenter is the best place to go to and if you do not mind the people all that much, Festival Mall and ATC would be best. What they all have in common is their wonderful movie theaters with comfortable seats and surround sound that boasts high-quality audio that will give you the best viewing experience that you are looking for.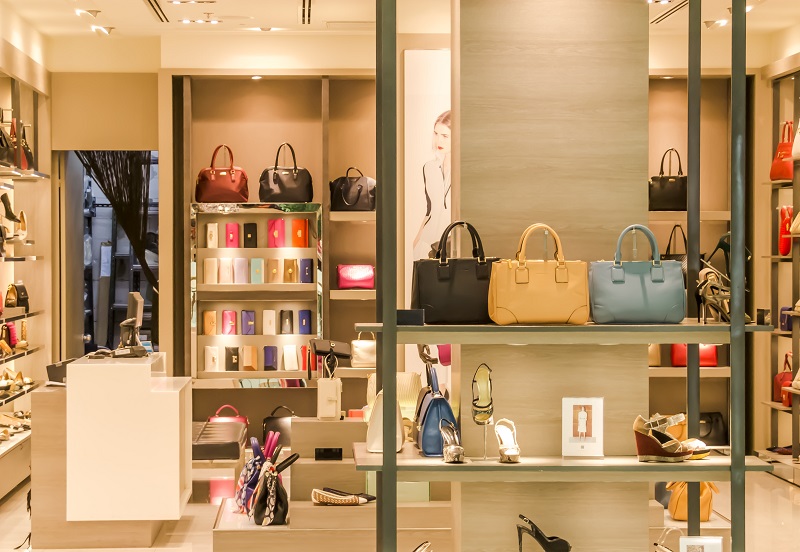 Have a Gastronomic Adventure
Just a few blocks from the prime hotels of Alabang, these chill out-of-the-box restaurants will serve as the treat that you have been longing for all week. Alabang is home to the most popular Korean restaurants, concept stores, and hole-in-the-wall restaurants. You won't have a shortage of great places to eat in this city and trust that you can definitely satisfy any craving that you will have while you are on your staycation.
Have a Romantic Rooftop Dinner
A beautiful view of the city skyline can be very refreshing since it allows you to overlook the busy streets instead of being a part of it for a change. The Nest at Vivere Hotel will give you this experience coupled with high-quality services and genuinely delicious entrees that will have you asking for more. This dining adventure does not necessarily require you to share it with a partner as it is also a family-friendly activity that everyone can enjoy, but it can be pretty romantic because of the atmosphere it sets effortlessly.
Key Takeaway
Having a staycation in Alabang is your chance to just relax and bask in the opportunity to enjoy yourself. The daily activities that you and your family can get into can be exhausting so having a break from all of it is just what you all deserve. Check out these activities near your hotel in Alabang so that you can maximize your stay to its full extent and always remember to enjoy!