If you're looking for a new twist on your vacation, why not try a staycation near Manila? Curb your holiday cravings with this amazing yet effective alternative to an otherwise expensive vacation. Staycations are fun dynamic ways to spend your long weekend or holiday without traveling too far. If you ever want to spend less time traveling and having more time for yourself, this can be a great opportunity for you. Staycations are very popular for a lot of families and individuals because of their inherent convenience. If it's your first time hearing about staycations or you want to learn more about it, continue reading so you too can discover why staycations are the new vacations.
What Is a Staycation?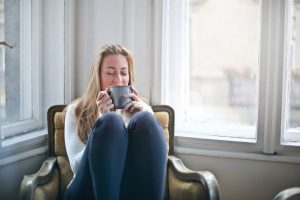 Why would you need to go far for a great vacation when you can just have a staycation near Manila? Imagine a vacation where you don't have to go through the stress of a long drive or navigating through new territory. Staycations are very enjoyable and whether you spend it with your family or friends, you're sure to have fun. You don't have to worry about packing too much or too little because you're already exploring a familiar area with a brand new set of eyes.
At first glance, you could be thinking that it'll take a fortune to create the perfect weekend getaway. This is an unnecessary assumption because anyone can enjoy a great staycation on any budget. Planning a road trip can also become very expensive since gas prices are always fluctuating. The concept of a staycation was created to solve this exact problem. When you look at the definition of staycation you can see that it has a lot of definitions. The origin of this word starts with the combination of staying at home and vacation. It could also mean that you'll be having your vacation near your home. Every angle you look at it; you'll see that it establishes the concept of staying within a familiar place for your vacation.
Traveling and taking a vacation shouldn't be stressful. It should prioritize your relaxation and recharging your mind. Good vacations should feel exciting and rejuvenating, not the opposite. Often this is a reality. Travelers get stressed out by the logistics of travel and this significantly brings down the fun factor of the vacation. No one wants to be stressed out when they're on vacation.
What can you do on your staycation near Manila? You can opt to check into a hotel and plan your activities from there. Think about what comes to mind when you see the word vacation. What feelings does it incite? Where would you go or what can you do if you're just relaxing within your area? If you take time to do your research, you'll immediately see that there's so much you can do in your staycation.
Have you ever wanted to just have some wine and read a book? Or do you want to try having breakfast in bed at the hotel of your choice? Take advantage of the places near you for a great staycation experience. You'll never know what you can discover and all you need is to try. If you're not convinced yet, here are some reasons why you need to check out the reasons why a staycation near Manila is the new vacation.
You Can Avoid Travel Fatigue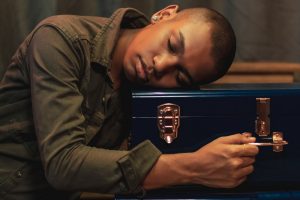 Travel fatigue can easily get very tedious. This can also demotivate you from making an effort to plan your vacation. Just thinking about the distance you need to travel, especially if you're planning for a road trip can get overwhelming very easily. It's even worse when you're traveling overseas for a long haul flight. Crossing time zones, especially if you're not used to traveling for long periods can result in jet lag. These are just some of the common problems you might or might not already be facing when traveling. It's natural for everyone to go through this but if you're tired of the same routine you could try a staycation for a change.
Having a staycation near Manila means that you don't have to travel far to enjoy a great vacation. You won't be intimidated by the distance if you're traveling. It also takes less time to get to your destination compared to long-distance travel of course. It's a simple concept but can do wonders and can elevate your experience immensely.
It's a Budget-Friendly Option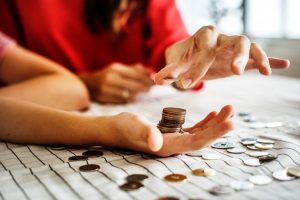 Staycations have the ability to fit a variety of budgets. No matter what budget you plan or have, you can enjoy a staycation near Manila. This is often another worry about many people. It's a common notion to think that you need a lot of money to have a great vacation. This is not the case at all. You can adjust accordingly, especially when you need it.
On the other side of the spectrum, you can enjoy a luxurious experience at the hotel of your choice. Lots of hotels, especially in the south, offer high-quality services and luxe facilities you can enjoy. You can try meals you've never had before within the hotel or grab a reservation at a restaurant you've been wanting to try.
No matter what budget you have, a staycation can be tailored to your wants and needs. You have the power to maximize your finances to create one of the best vacations you've ever experienced. This is especially helpful if you're a group of friends with a limited budget. Everyone is given a chance to enjoy a great staycation because of this diversity.
Stress-Free Packing​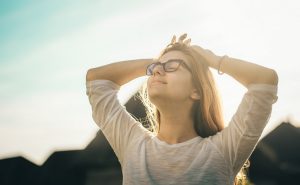 Packing can be stressful, especially if you're the type of person that tends to overpack for vacations. This can be detrimental when you're traveling far and carrying too many bags and luggage. If you've ever experienced this overwhelming sensation when you're traveling you're probably not alone. Packing is one of the most stressful aspects of traveling especially if you think about your essentials versus what you want to bring. You probably had one of those moments when you've forgotten your medication or emergency supplies due to packing too many unnecessary things for travel.
Allow yourself to be free from this type of stress with a staycation. Because you're staying somewhere nearby, you won't be thinking too hard about what you need to bring. It's always good to consider only the essentials when traveling and packing becomes much easier when the traveling distance is significantly shorter. You'll be more focused on enjoying your weekend rather than worrying about what you're packing.
Making The Familiar Something New​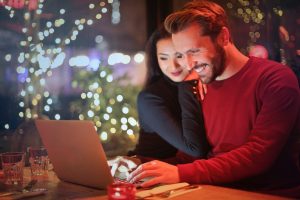 The place you're most likely to stay is somewhat familiar to you. It might be 30 minutes or 1 hour away from your home. You know the place conventionally but have you tried exploring more than just the surface? The familiar can be something new if you dedicate time to it. Get to know the places you usually visit much better by taking the time to plan your day during your staycation. You can find parks, lakes, or interesting boutiques that you've never noticed before.
You can make the familiar something entirely new by viewing where you're staying with fresh eyes and a new mindset. Do this by simply researching for some great sources on what activities you can do at the place you're staying. If you're planning to stay in the hotel for most of your day, take advantage of the amenities available for you to use. You can go swimming, use the gym, or have a bubble bath in the tub if you desire it. It's the simple things that make an experience much more wholesome and fulfilling.
We often overlook attractions nearby simply because other attractions have a certain appeal. Some attractions are expensive, far away, and they can make places nearby look drab compared to these places. Don't discount places nearby and avoid taking them for granted. You might discover a hidden gem on your staycation or your new favorite place.
Getting Away from the City Can Be Good for You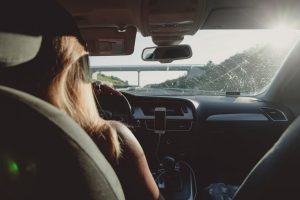 Spending too much of your time in the city can easily get very stressful. It's unhealthy for both your body and mind if you forget to take care of yourself. Life in the city is not for everyone but the majority of the time we spend most days of the year there because of work. Compared to living in other places, the environment is much more toxic as well because of the many cars and industries clustered within the city. Work is also the main source of stress for a lot of people.
Getting away from the city can improve your mood and health when you do it once in a while. Staycations are perfect stress relievers to help you rejuvenate your mind and body. Taking a break from life in the city is much easier because you can take a staycation anytime you want. It's a helpful change of pace from a busy life. Vacations are proven to be very therapeutic for a lot of people if done right. It's also a great treat for yourself after passing through challenges at work. Reward yourself with a well-deserved staycation after a long work week.
How to Get to Vivere Hotel​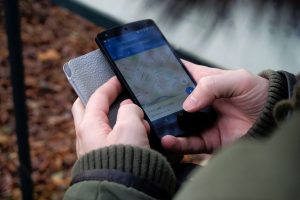 If you want to experience a great staycation in a world-class hotel, you need to check out one of the best hotels in Alabang, Vivere Hotel. Vivere Hotel is located in Muntinlupa City. This city was once a humble farming town, rich in greenery and wide pastures. Slowly it was developed into the business and commerce district it is today. It's also the perfect place to have your staycation near Manila. Muntinlupa is a charming little city that nests its own gems, like many other places in the Philippines.
Vivere Hotel has world-class facilities, great service, and rooms that can make you feel at home when you're having your staycation. If you want to get to Vivere Hotel, it's very easy. Here are some transportation options for you to check out:
Train:
The PNR system is the easiest way to access Vivere if you're heading down to Muntinlupa. Head over to your nearest PNR train station and grab a ticket that's headed towards Muntinlupa. From the station, you can take a jeep heading to Vivere Hotel.
Bus:
From the MRT-Ayala station, you can find buses that stop directly at Starmall or South Station. From there you can take a jeep or a cab to Vivere.
UV Express:
Various malls have UV Express vehicles ready to go. This is especially evident in the Laguna and Cavite areas. You can get a UV Express that stops at Festival Mall then you can take a quick 3-5 minute walk or take a cab to Vivere from there.
Point to Point Buses:
Point to Point Buses are available at various malls. This is a popular transportation option because of its friendly price and premium service. Be sure to plan when you'll be riding Point to Point buses so you can be on schedule. These buses will leave according to their schedule, which is a clear advantage over ordinary buses. Ordinary buses tend to be fully occupied until they reach the aisle. Point to point buses discourage this. You'll find that it's more comfortable as well. Once you arrive at your destination, you may take a cab or jeepney to Vivere.
Lessen Your Stress at Vivere Hotel
If you're looking for the perfect staycation near Manila, why not try Vivere Hotel? Vivere has everything you would want and need plus more. Enjoy cozy, comfortable rooms with high-quality furniture for a luxurious stay. Each room is designed to combine local traditions with a modern twist so you can always feel at home when you stay at Vivere. If you've been wanting to experience southern hospitality, Vivere can give you the best service and welcoming staff. Try out gourmet meals at The Nest and experience dining in the sky. Each dish is made with passion by the best chefs in Vivere. Enjoy the night at The Nest with premiere entertainment to close off the day. What are you waiting for? Book your staycation today! Click here!