What are the advantages of digitizing your hotel?
Mobile Apps Can Make Operations Smoother
Robotics In Hospitality
Automated Check-ins
There are a lot of advantages to digitizing hotel housekeeping and overall operations. Tons of software companies and manufacturers are already selling this type of technology. Adding these upgrades to your hotel operations can make a difference in how you take care of customers during the pandemic and beyond that. There's no reason not to invest in these innovations. Here's are the advantages of digitizing your hotel to help take care of your guests.
Mobile Apps Can Make Operations Smoother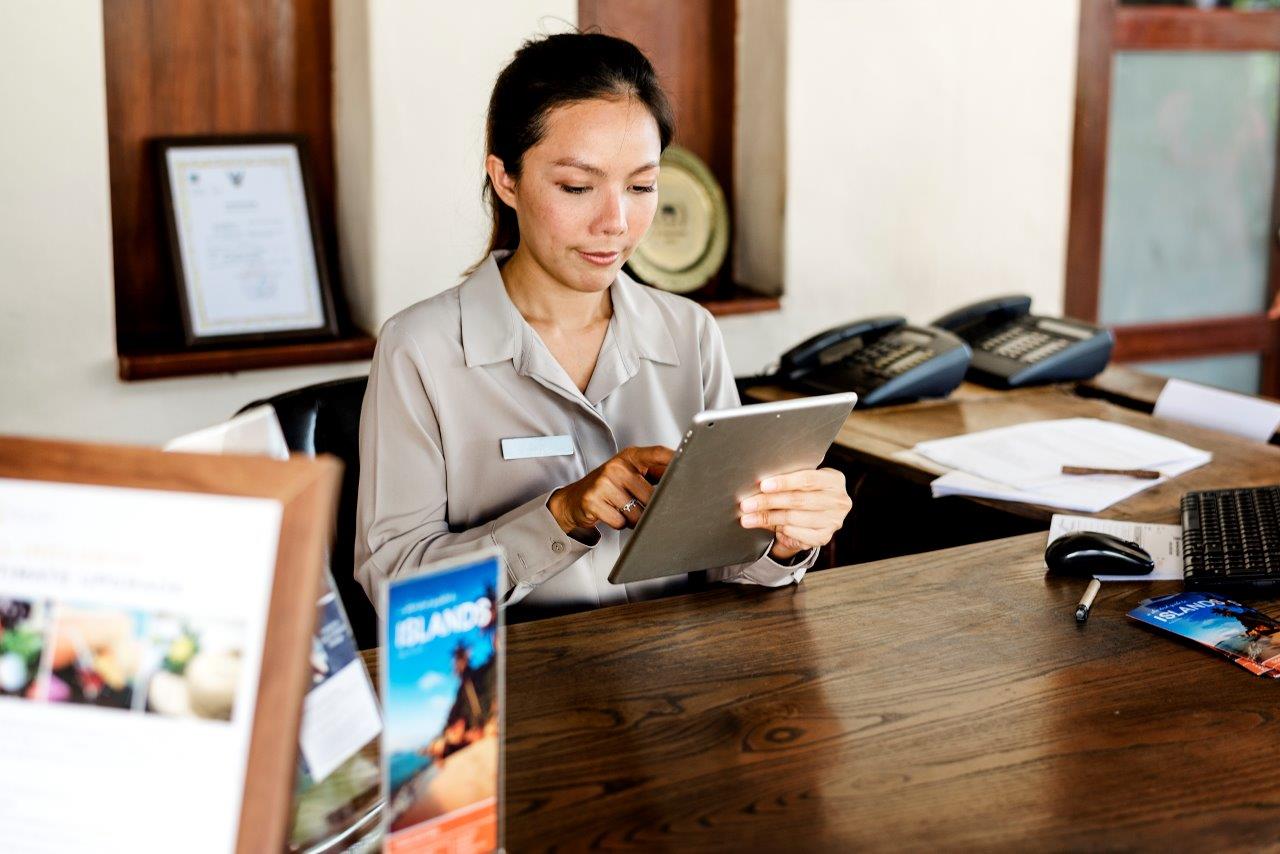 One of the most challenging aspects of owning a hotel is housekeeping. It is common for housekeepers to take their time in cleaning and managing the rooms due to the sheer number of rooms available. Most hotels still make the use of walkie-talkies to communicate between housekeeping and other sections of the hotel. However, through the use of mobile technology housekeepers can easily manage and check-in which rooms are ready to be cleaned and what status they're in.
Hotels need a reliable system that can easily be accessed by hotel staff to increase operational efficiency. Through the use of mobile applications, front desk managers can seamlessly update housekeepers on the status of the room to help prepare the room faster for incoming guests. The receptionist can have an easier time moving around bookings and reservations without disrupting the workflow of housekeeping.
Embracing mobile technology for housekeeping is going to be a long journey as not all may be ready to embrace the high-tech aspect of mobile apps. However, this can be done easily by appointing a point person that's familiar with new technology and culture. Better results are achieved if the point person is not afraid of technology and changes This will then allow more staff members to slowly embrace the use of smartphones and mobile applications in their daily work operations.
Robotics In Hospitality
The future of the hotel experience is said to be driven by robotics. This concept is not an entirely new idea as countries like Singapore and Japan have in implementing the use of smart robots to housekeeping and greet guests in various establishments. Many people are afraid to embrace housekeeping robots because of the threat of replacing manual labor. However, this shouldn't be the case as the human touch is still important in the hotel industry. Robots can be used to upgrade hotel services to a different level and increase the luxurious experience of the guests.
Implementing housekeeping robots can also help keep room attendants safe as the injury rates of the housekeeping sector have the highest levels among other sections of the hotel. Robots can also help maintain a consistent yet high-quality cleaning routine. Manual labor is always prone to human error even if the attendant has experience. Robotics is an excellent way to optimize housekeeping and make operations seamlessly faster.
Automated Check-ins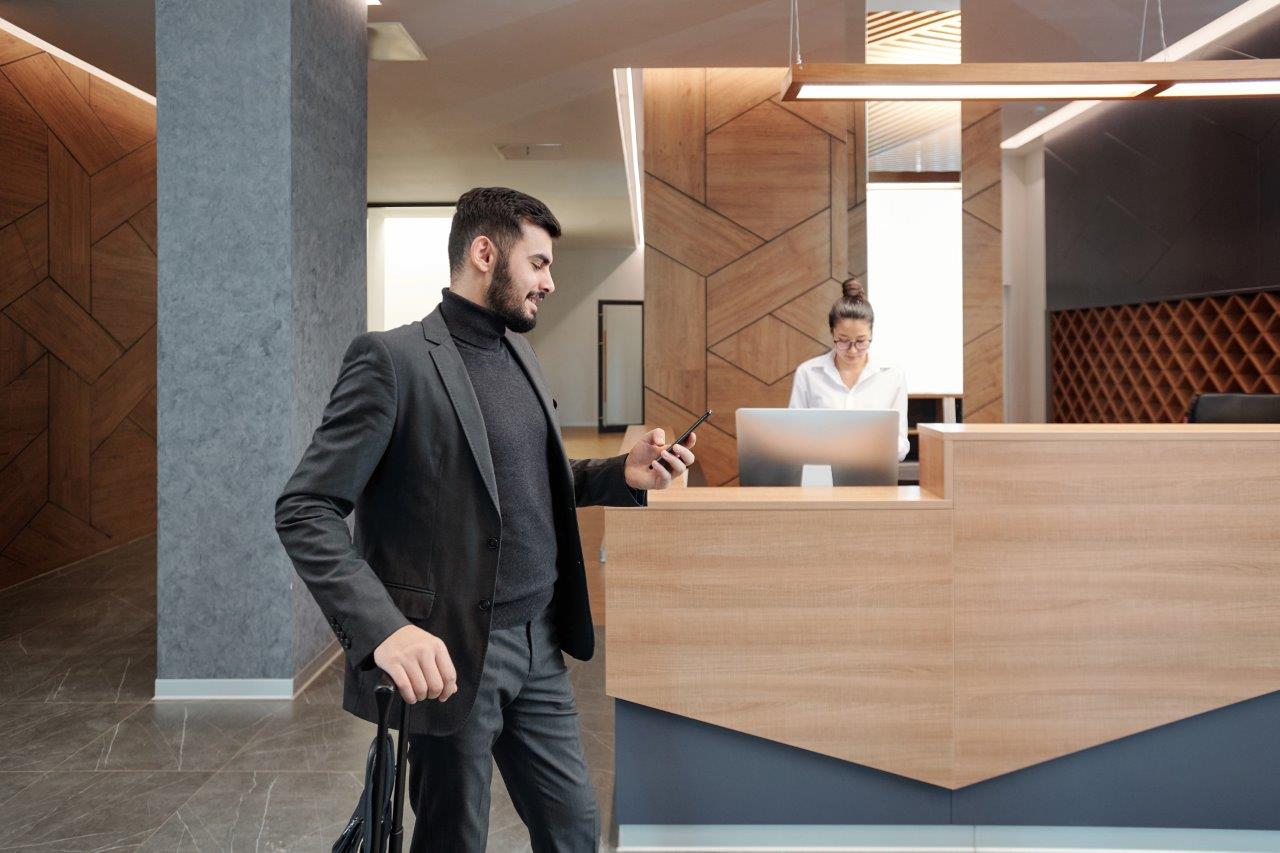 For airlines and airports, the use of automation in mobile apps is a very common occurrence. Travelers love the experience of a seamless transition from ticketing to seating. This can also be done at hotels to speed up check-in processes. During the pandemic, automated check-ins are the most helpful and safest upgrades you can make for your establishment. It can help guests and employees practice proper social distancing to prevent the spread of the virus. You can also opt to invest in check-in kiosks that can speed up the check-in process and room service systems. The main focus of automation is creating a streamlined and efficient user experience that everyone can enjoy. Your employees now have the ability to put their time into other important hotel operations without neglecting front desk duties.
There is still a lot of evidence that points to consumers still desiring a personalized experience. The option to provide both can bring in more customers and provide a diverse market for your hotel. To create the perfect blend of personalization and digitization, you can opt to create a system that can recall customer names from previous stays and service orders. This will ensure that no one feels left out on the journey of digitizing the hotel industry.
Investing in this technology can also help create a database that is fully customized. The gas can receive specific recommendations for nearby destinations, locals, and restaurants according to their stated preferences.
Key Takeaway
Digitizing hotel housekeeping is the biggest upgrade you can make to improve your services and ensure that your establishment is future-proof. The use of technology to upgrade hotel systems is not yet embraced by a majority but the signifying advantages and current conditions may change this course. A smart hotel environment may be the key to bringing back the prosperity of the hotel and service industry during and after the global pandemic.