How do you plan a wedding with social distancing?
Guest Count
Live Streaming
Get Ready With Me
Masking
Critical Reception
Social distancing for a wedding in the near future is a unique experience. The new normal calls for proper physical distancing to ensure the health and safety of the general public. This may not be the ideal condition but it's certainly possible. If you're planning your wedding or if you're a wedding planner, don't be threatened by the idea of social distancing. You can still have an amazing ceremony and create wonderful memories even if you're 6 feet apart. Here are some fun ideas you can try!
Guest Count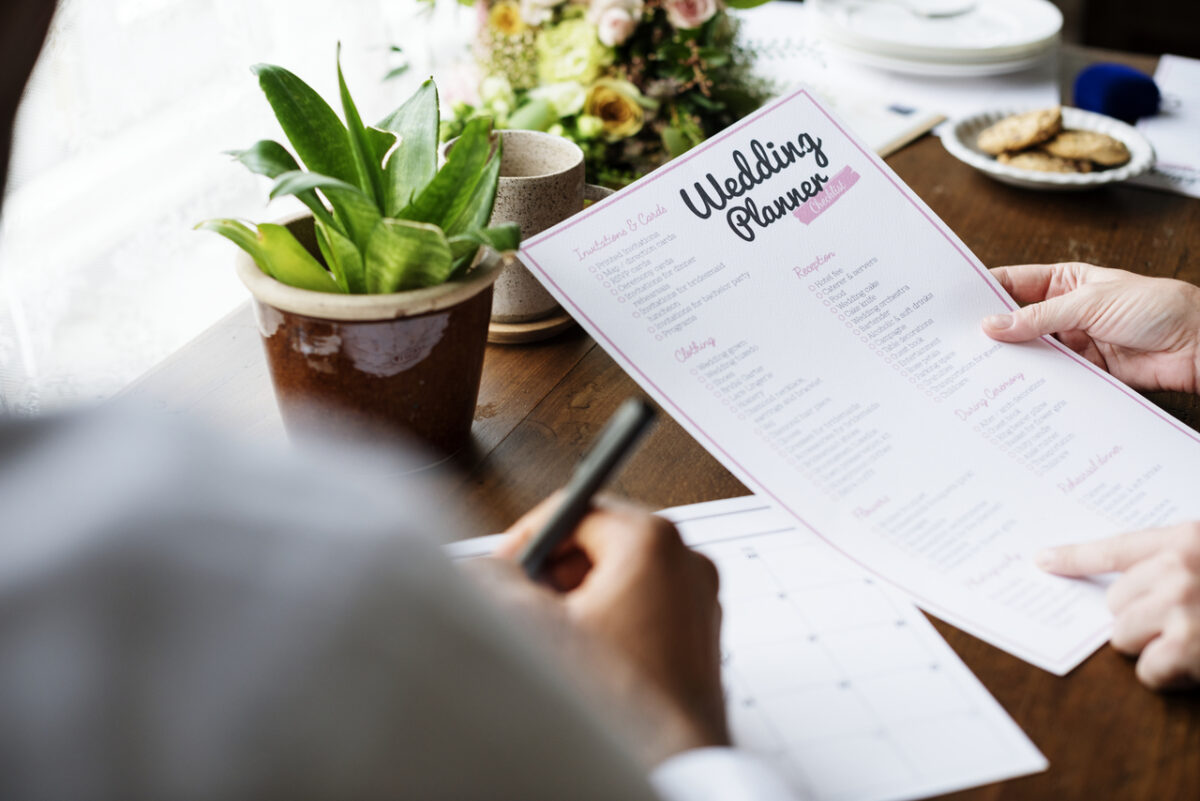 According to an article from brides.com, a socially distant wedding is a ceremony and reception that follows social distancing guidelines to prevent the spread of a contagious disease. The first preventative measure you should follow is your guest count. Brides may like a small wedding but there are others who want the whole family to witness the event. However, this situation can be hazardous. If you live in a country with strict social distancing measures, a large gathering will not be possible either. Take this as an opportunity to curate a guest list of the most important people you want at the wedding.
The guest list might become smaller organically due to travel restrictions. You will also have to worry about VIPs such as grandparents and guests with health conditions. If you don't have to include them, you don't need to. Don't pressure yourself to deliver. Once you've taken these factors into account, you'll have a rough idea of who will attend physically. Plan the ceremonial seating accordingly and spread it out using CDC guidelines of 5 meters apart.
Live Streaming
Live streaming has been a popular solution to many events lately. It's effective and affordable. Many new couples are embracing the idea. There are tons of video chat applications to stay connected and adding this to the wedding is one way to mitigate the guest count problem. You can hire a professional to help you stream your wedding so your guests can get the best quality videos, even across the globe.
If you desire to do it yourself, there are tutorials online to help you connect your camera to a computer and live streaming software. It's simple and easy to do but will not have the same impact as a professional team. But if you're on a budget, it can be worth looking at as there are tons of free live streaming software available for download.
Get Ready With Me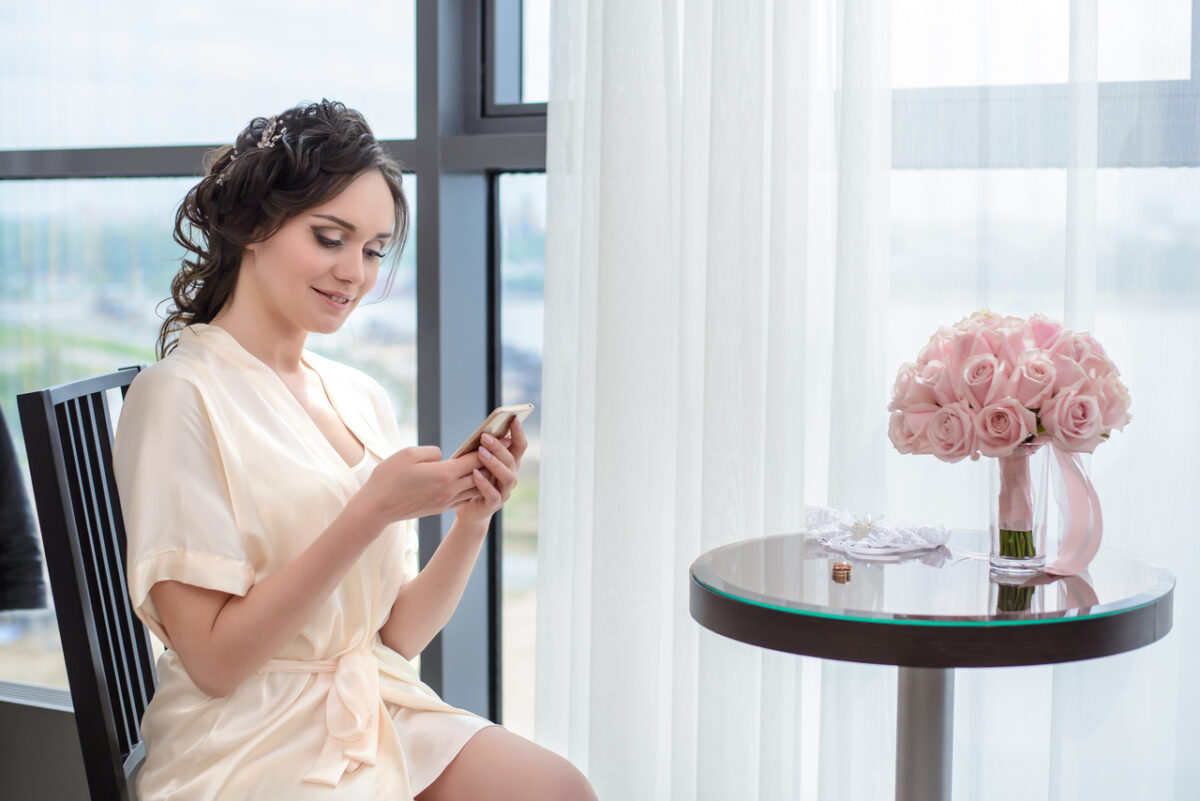 On the topic of streaming and video calls, getting ready with your bridesmaids or groomsmen can be done safely through this. The format might be similar to a YouTube makeup tutorial or a simple video call. It depends on what you prefer and what your mood is. A group video chat will allow you to practice safe social distancing while still getting ready with your loved ones. All you need is a synced playlist, a little bit of alcohol, and a good internet connection. Screenshot the experience so it can be compiled into the wedding album.
Masking
Masking is the new normal as long as there is no vaccine. You can easily incorporate a mask into you and your wedding party. Instead of buying robes and socks, matching face masks are a great addition to your new normal wedding ensemble. The mask can be added to the dress code as well if you have other attendees. The masks can be purchased or DIYed depending on your aesthetic and budget. You can even upgrade your safety by adding a filter pocket to your wedding face masks. Masks are an easy DIY project that you can add to your plans to create a cohesive aesthetic for your wedding.
Critical Reception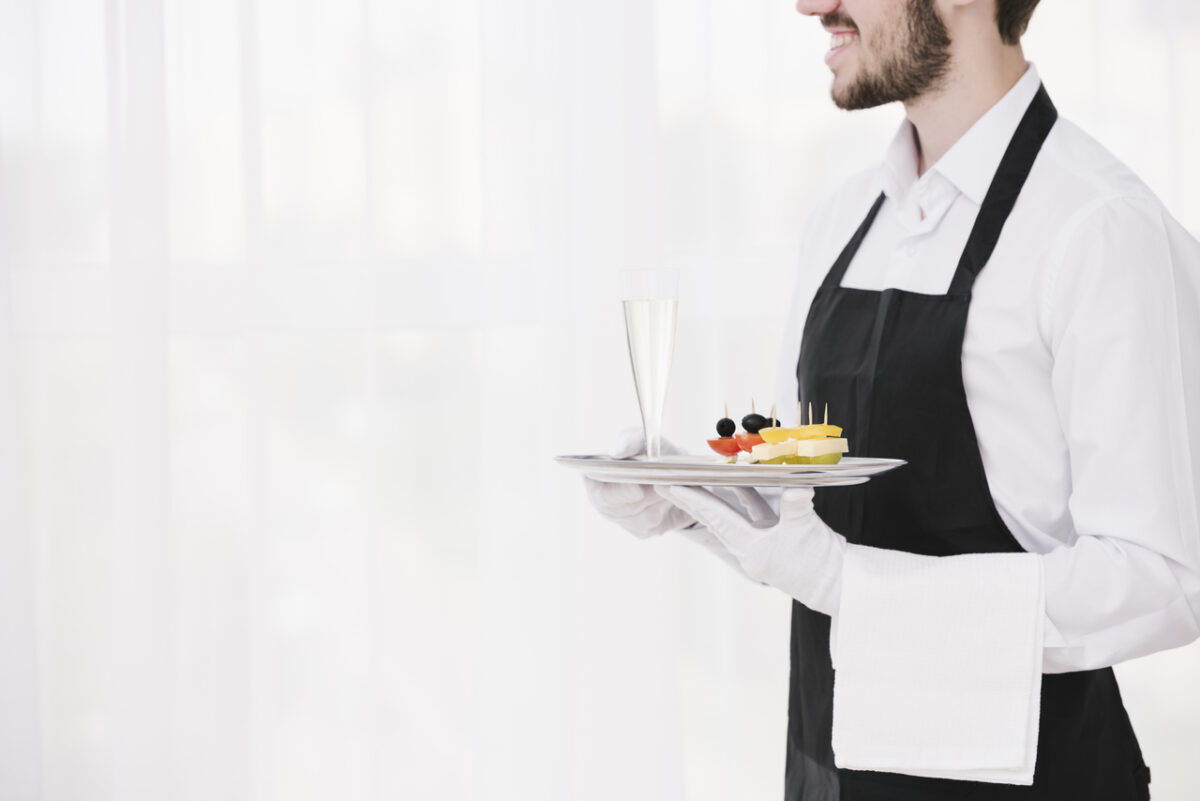 The reception should be carefully thought out. You will need to consider social distancing once more and give your guests a lot of room. Avoid overcrowding them on one table. Try going with small tables and seat guests alternately. It's also a good idea to prepare a sanitizing station at your reception. This can be included for each table or have a separate station altogether.
For food, wedding buffets are a favorite. However, this may not be the case in the near future. For a safer option, plated meals will keep guests safe but satisfied. Food stations are still possible but portions should be plated or have a server wearing proper personal protective gear to serve proportions.
Key Takeaway
There are a lot of different aspects to a new normal wedding. However, social distancing for a wedding is an entirely possible and fun venture. It offers a unique memory that goes with the times. There are things that stay the same while a lot of health and sanitation aspects are integrated. Try these ideas out for a physically distant yet memorable wedding.