Where can you satisfy your gastronomic desires when in Alabang?
Sushi Ninja
Yushoken
The Nest
Mr. Roboto
The Black Pig
Enjoying a staycation in a hotel in Alabang or attending an event in a venue in Alabang, and suddenly your stomach requests for some great meals to consume. If you have no idea where to dine, we've got you covered. Alabang is home to a variety of wonderful restaurants and some of the best dining areas in the country. There's a restaurant for everyone in Alabang. We've gathered a short list of the best restaurants in the area.
Sushi Ninja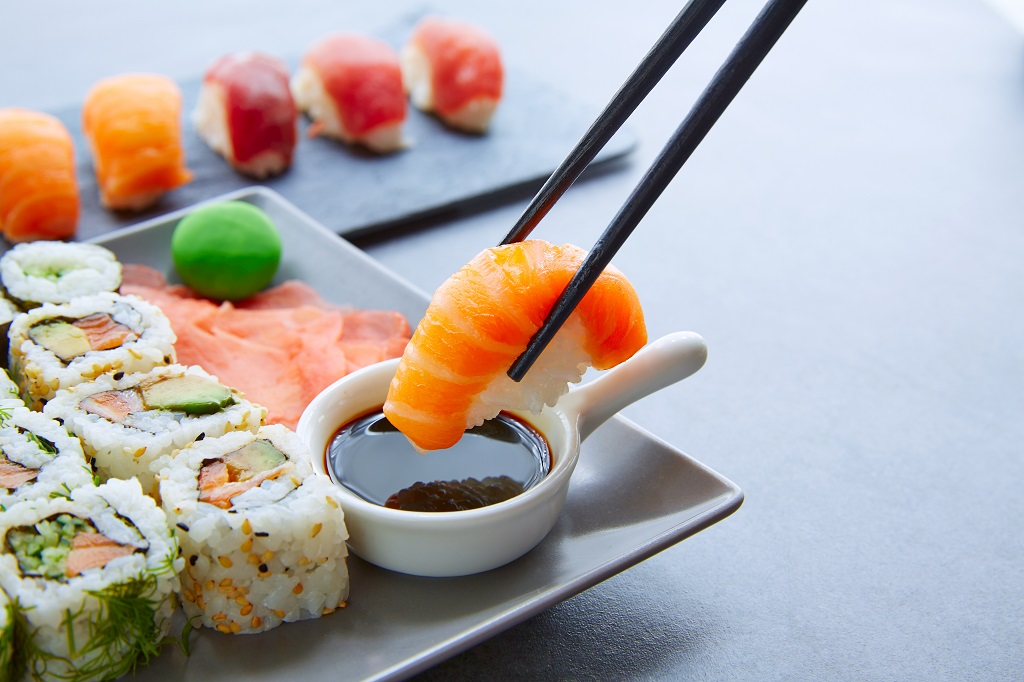 If you're looking for the most creative Japanese dishes and fusion sushi in the South, Sushi Ninja is the best place to go. Located within the clusters of the restaurant-filled West Gate, this modern Japanese restaurant offers a variety of traditional and fusion Japanese dishes.
Sushi Ninja offers a few unique dishes that you can't find anywhere else. But in terms of Japanese restaurant favorites, Sushi Ninja shines with their Spicy Tuna Salad and a generous set of sashimi with their Sashimi Platter Special. They also have noodle dishes that are perfect for sharing, such as their Sukiyaki and Mentaiko Udon.
This restaurant is known for serving toshi, a deep-fried sushi ball served with different toppings. A customer favorite among the toshi's available on the menu is the Okinawa Toshi. This deep fried sushi comes with a cream cheese filling topped with a rolled torched salmon with fish roe and truffle oil.
Yushoken
Ramen Yushoken has to be the best place for ramen in the South. Yushoken is Manila's southern version of Mendokoro which is located in Makati City. In fact, every food they offer is the same. Their belly filling bowls burst with flavor and will have you coming back for more.
A customer favorite and the most popular dish on their menu would be their tantanmen ramen. This mild spicy ramen is topped with tasty minced meat, perfectly cooked noodles, and a bowl of savory and milky soup. They also serve the usual shoyu and shio ramen which are also top choices from their menu. Apart from noodles, they also serve gyoza, tamago, and karaage.
The Nest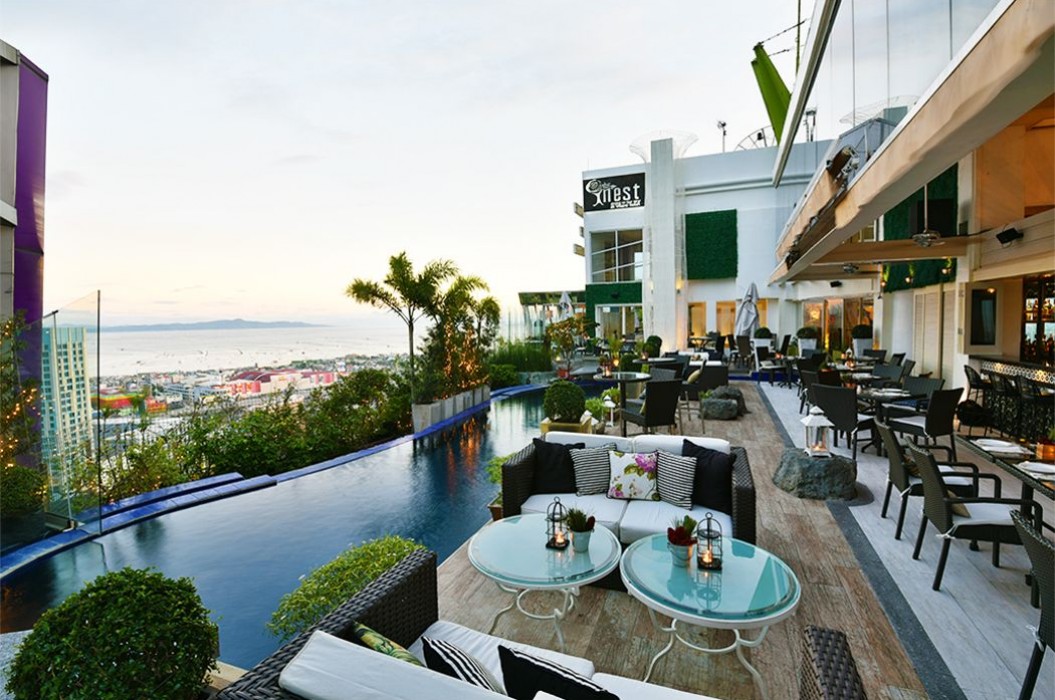 Dining in the Sky sounds like a something you tick off your bucket list, right? Lucky for you, you can find it just in the vicinity of Alabang. Vivere has been known to give the best dining experience to their guests which is enough for you to know that you will have a grand time here. If you are craving for a little local treat then you can have Filipino Favorites like the bestselling Crispy Binagoongan.
But if you want something new to the palate, you can also get a bite of their mouthwatering Baked Rosemary Chicken or get the Porchetta and Steak for the whole family. To be surrounded by the enchanting city skyline and the best food that you can have sounds the perfect evening, so why don't you try it when you are in the South.
Mr. Roboto
Whenever you picture a Japanese restaurant, you often think about a place with a minimalist wooden design. A room with walls painted in white and accented with wooden planks. Mr. Roboto is not like any other modern Japanese restaurant. The design of the place is loud and attractive. Filled with posters of classic Japanese anime robots and some 80s music in the background, you wouldn't expect this place to be owned by millennials.
The place looks just as good as the taste of their food. Everything on their menu is spectacular. From the appetizers to the desserts, you'll find yourself realizing that everything you taste is your favorite. Though there are some dishes that truly stand out.
From their appetizers, the Kani Salad Bomb and Nori Nachos are a must try. Their fushion sushi's will leave you wanting more, the daimos, voltes V, and shake nigiri are the best sushi rolls on their menu. They even come in generous servings. Their bowl meals come with extravagant presentation and taste their gyudon and sashimi & tempura chirashi are among the best bowl dishes.
The Black Pig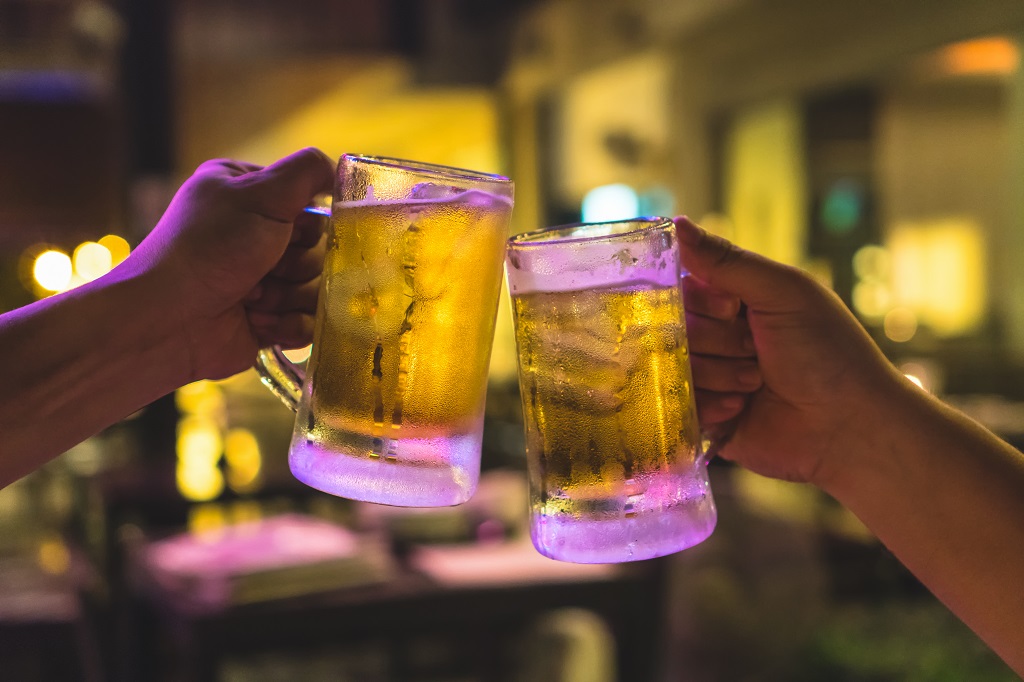 The Black Pig is Alabang's best charcuterie restaurant. Concealed in Alabang's Commerce Center, you would never believe that such a restaurant exists. The highlight of The Black Pig is their sumptuous food, craft beer, and reasonable prices. The darkly lit room and European rustic look may seem a bit intimidating but their service crew always have a smile on and are quick and ready to serve at all times.
Each dish of The Black Pig is made to provide its customers with a unique gastronomic experience. They serve craft beer samplers that would capture the taste of avid alcohol enthusiasts. The Black Pig Charcuterie Board consists of ham cold cuts in different flavors. They serve a wide range of delicious French cheeses that go perfectly with the wines they serve.
The Black Pig is the best place for those who enjoy dining in a quiet and peaceful environment. The place is sophisticatedly designed, entering the restaurant will make you feel like you're eating in a restaurant in Europe. The service, quality of food, and ambiance make The Black Pig one of the best restaurants in the Metro.
Key Takeaway
If you're staying in a hotel in Alabang or celebrated an event in a venue along Alabang, and you're looking for some of the best places to dine and fulfill your gastronomic desires, these are among the best places in the area to enjoy tasty meals. Alabang is a place where many of the metros' best restaurants are located. Our food suggestions from the best restaurants on our list are gastronomic gems for foodies and casual diners alike.