Why should you celebrate Valentine's Day at a hotel?
Great Sleep Experience
Reduces Preparation Time
Skip The Traffic
Special Promos
Feast On World-Class Food
Hotels for Valentine's Day have been one of the best picks for a date destination due to its convenience and luxury experiences. You will get the most out of your money in hotels because they have it all for you. Not to mention it's an excellent location to take the time off from your hectic schedule and completely relax. Here are reasons why you should celebrate Valentine's Day at a hotel:
Great Sleep Experience
Booking a room on this lovely day will definitely give you a good night's sleep after all the activities you've done. Indulge in the best sleep with the therapeutic pillows and comfy bedding. Hotels will offer you the best room experience because of its inclusions and amenities. Be sure to reserve a room for maximum relaxation! Luckily, Vivere Hotel has a wide range of promos on this special day. Perfect for a romantic evening for you and your loved one. Our Suite Valentine promo offers various rooms to your liking with inclusions such as breakfast buffets, bottles of wine, desserts, and complimentary use of our sauna and jacuzzi. Hotel's like Vivere make sure that you get the most out of your money on this lovely day.
Reduces Preparation Time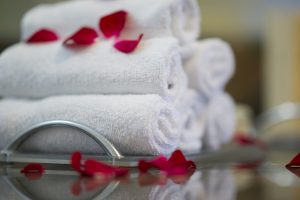 Planning for any occasion requires consideration of many factors such as location, activities to do, what food to eat, restaurants to try, and also the travel time. Jumping from place to place can be a hassle especially on events like Valentine's Day. Traffic will also be a factor in deciding where to go. Spending Valentine's Day in a hotel will have it all for you from the accommodation, food, drinks, and the best amenities. Free your worries from all of these by booking a room and spending the day at a hotel.
Skip The Traffic
Going on a date on this day will have you jumping from place to place for food and activities. Staying at a hotel will definitely have everything be laid out for you in one location. You will be able to dine, swim, relax, and even have a massage without having to transfer places. There will surely be a number of cars on the road at night after dates and events on this day. You can skip the evening traffic by booking a room, you surely won't regret it.
Special Promos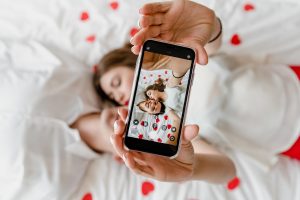 Hotels traditionally offer promos for special events with different packages. Vivere Hotel and Resorts offer you a chance to enjoy a romantic evening with your loved one under the beautiful night sky, with a spectacular view of Alabang's skyline with our The Love Springs promo. You will be serenaded with jazz music over an intimate dinner at the restaurants of your choice in our hotel.
You can also cap off the night with drinks with our Spring Fling special. This offers a discount on our signature drinks. The best part is that this special promo runs for the whole month of February. Make sure to reserve now to experience a night with exceptional drinks for a reasonable price.
Feast On World-Class Food and Drinks
Restaurants on this special day will surely be packed with a number of people. Skip the long lines, the traffic, and devour the best food that hotels offer from dinner, snacks, to a breakfast buffet. The Nest allows you to get closer to the sky and spend a memorable, romantic evening with the one that you love while being serenaded to good music. It offers you a high-dine experience with ambiance, comfort, and most of all, good food!
If you and your date enjoy drinking alcohol to cap off the night, hotels surely have a variety of drinks catered to your liking. From beers, wines, and signature drinks.
Lastly, after a night filled with activities and a good night's sleep, kick start your morning and indulge in a breakfast buffet with food from around the world. Dining in a hotel will definitely give you the best experience and give you the most out of your money.
Key Takeaway
In just one click, you will be able to experience luxury and enjoy the best time with your loved one at a hotel. Celebrate the season of love and be swept away at Vivere Hotel & Resorts. You can book a room here or view the special promos we have on this particular day here. Secure a room by reserving now!